Zoom meeting creation error - CRM
I'm using  CRM Version 7.15.3.1649(latest) cloud login and installed 'Zoom Meeting Connector for Creatio' plugin before meeting schedule as well. (Sales --> Activities -->New Task)
I created the task with 'Create Zoom Meeting'  and once it saved this error is popped up 'Unexpected character encountered while parsing value: <. Path '', line 0, position 0.'  as in below screenshot. Could you please help me to fix the issue.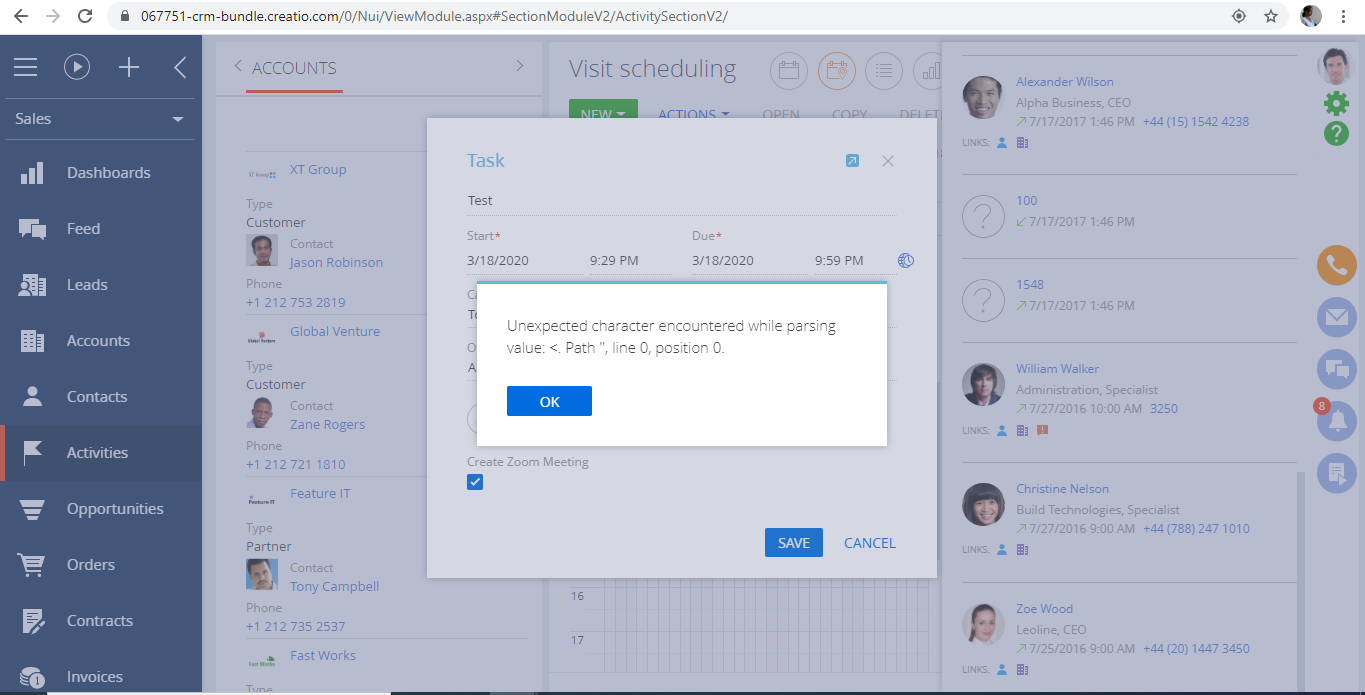 Hi Anusha,
the error has appeared in the 7.15.3 version. Zoom users weren't automatically imported to Creatio and a Zoom meeting can't be exported correctly. Please use the Creatio product of the 7.15.2 version. The responsible team needs time to fix the issue on the 7.15.3 version.
Thanks for the quick response. Could you please instruct me how to revert 7.15.2 version. I'm using could login of the CRM enterprise trial version.