Trigger event once incoming Emails are added in activity table
Hi Community,
As OOB functionality incoming emails are being added as new record in Activity table having "ActivityCategory" as "Email" and "MessageTypeId" as "Incoming". Now I created a Business Process Event on Record Added but this process is not triggering. Any idea please?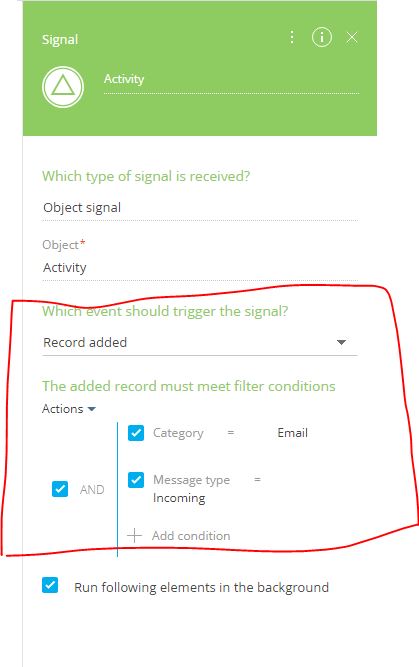 Hi Fulgen,
Activity categories depends on activity types (for example Task can have 4 different categories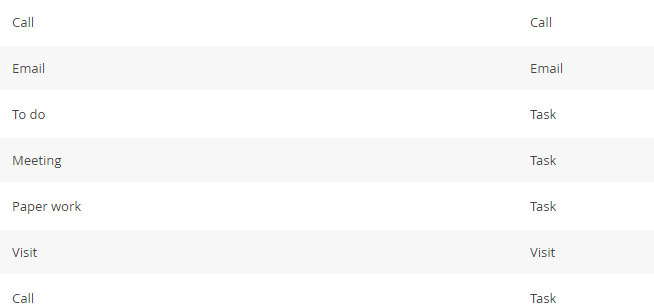 So, we recommend you to use the type instead the category in you business task. 
Bets regards,
Bogdan
Bogdan,
I changed "Category" to "Type". Incoming email are added as new record in activity table but this business process in triggering. Is it possible to trigger event on Incoming emails?