Hello! When merging duplicates when the data has different values, the system allows you to choose which one is correct. In my case, the data differs in several fields, but the system only offers one field.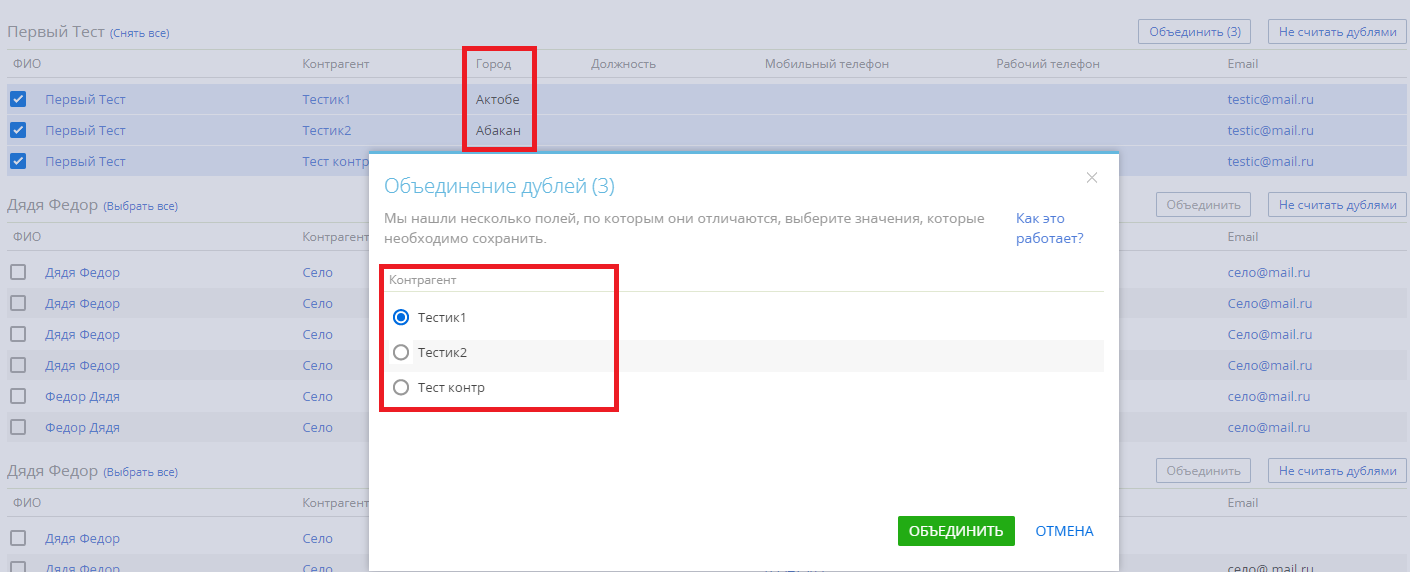 Hello Roman, 
The column will be displayed in the "Merge duplicates" window,  as soon as there is a conflict between values of this column in the records you are about to merge. However, there are a few exceptions:
- column is included in the list of ignored columns;
- it's empty;
- it's a system column. 
As we see the column from your screenshot is included in list of ignored columns (base logic of the system):
More detailed information can be found on our Academy:
https://academy.creatio.com/docs/7-17/user/platform_basics/business_dat…
Best regards, 
Anastasiia
Anastasiia Zhuravel,
Thanks for your reply. Where can I see the list of ignored columns?
Roman,
Hello, 
As mentioned in the article I have shared in a previous message - "Creatio will not duplicate identical communication options, addresses, and noteworthy events."
It's a base logic of a system which is specified in system's code. The screenshot I've shared in a previous message displays the part of the code with a list of ignored columns.
Best regards,
Anastasiia
Anastasiia Zhuravel,
Sorry, but the image is not displayed