Access to cachedsyssettings in mobile
Hello Community! There is any way to get the cached syssettings in Mobile?
Equivalent to Terrasoft.SysSettings.cachedSettings in Web
Dear Federico,
You can check Terrasoft.SysSettings in which you can see all stored information from the manifest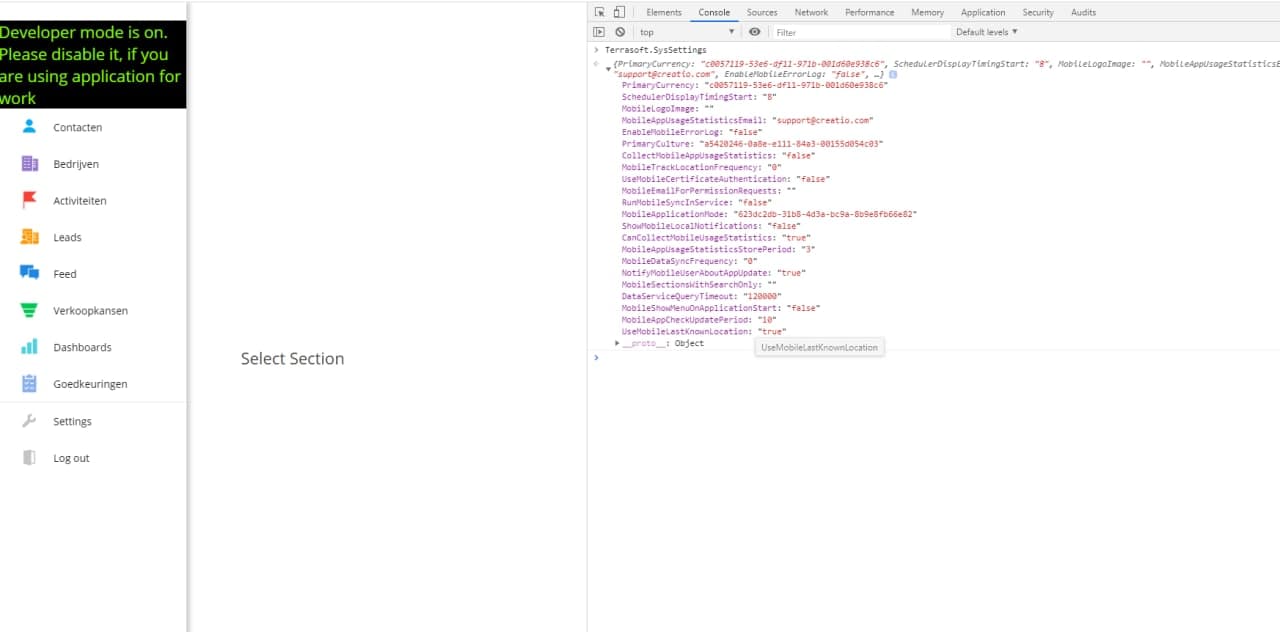 Best Regards,
Ivanna Yatsura.
Ivanna Yatsura,
 Yes I checked but Can't see the cached syssettings there. I dont know from where are coming those system settings.
Federico Buffa ,
Unfortunately, it is the only option here.
Best Regards,
Ivanna Yatsura.