Selected items cannot be deleted because they are used in other objects.
Hi
I am trying to delete a custom section added on to the customer portal. I have deleted its object from the "List of objects available for portal users" lookup. But the "Portal custom section name" is still there when I add it using the workplace setup (see below image for reference).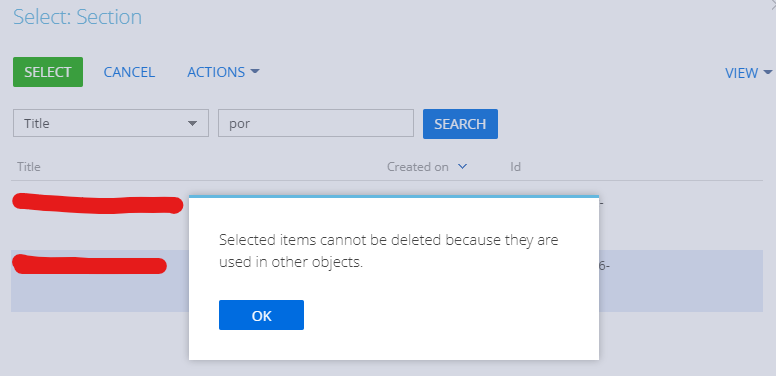 Moreover, there is no edit page for that portal section in the section wizard (see below image for reference).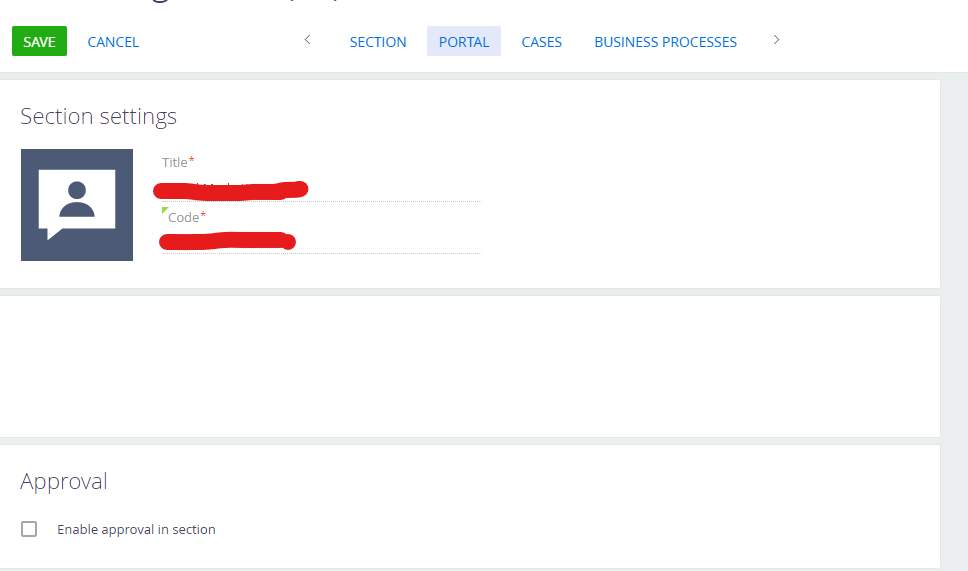 Can anyone help me solve this issue?
Thanks
Hello Nisarg,
Please contact support@creatio.com for further investigation. 
Thanks in advance!
Best regards,
Bogdan