Weird behaviour when refreshing the form page through Freedom UI.
Hi Community,
I have this requirement where I need to refresh the form page of my record using the refresh button of the new Freedom UI. This button was created with the help of the page designer, as you can see on the image bellow.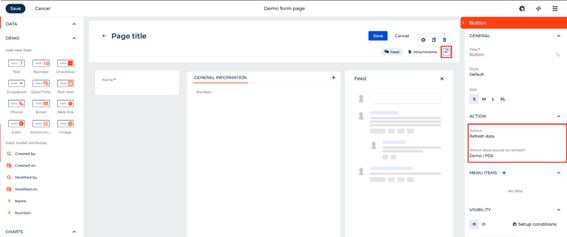 However, when I try to refresh the page by clicking on the created button. Creatio, instead of refreshing the current page data, it loads the data from another record.
Before refresh:

After refresh:

Could you please help me understand this behaviour and explain me how can be solved.
Thank you in advance.
Best Regards,
Pedro Pinheiro