Remove part of the actiondashboard
Hi Team, There is a way to remove only the part selected in the action dashboard?

Hello Federico,
Unfortunately, your business task can be achieved only via development.
Best regards,
Bogdan
Thanks Bogdan but there is any diff to remove or can you tell me where is that logic?
I solved with this code, replacing the schema SectionActionsDashboard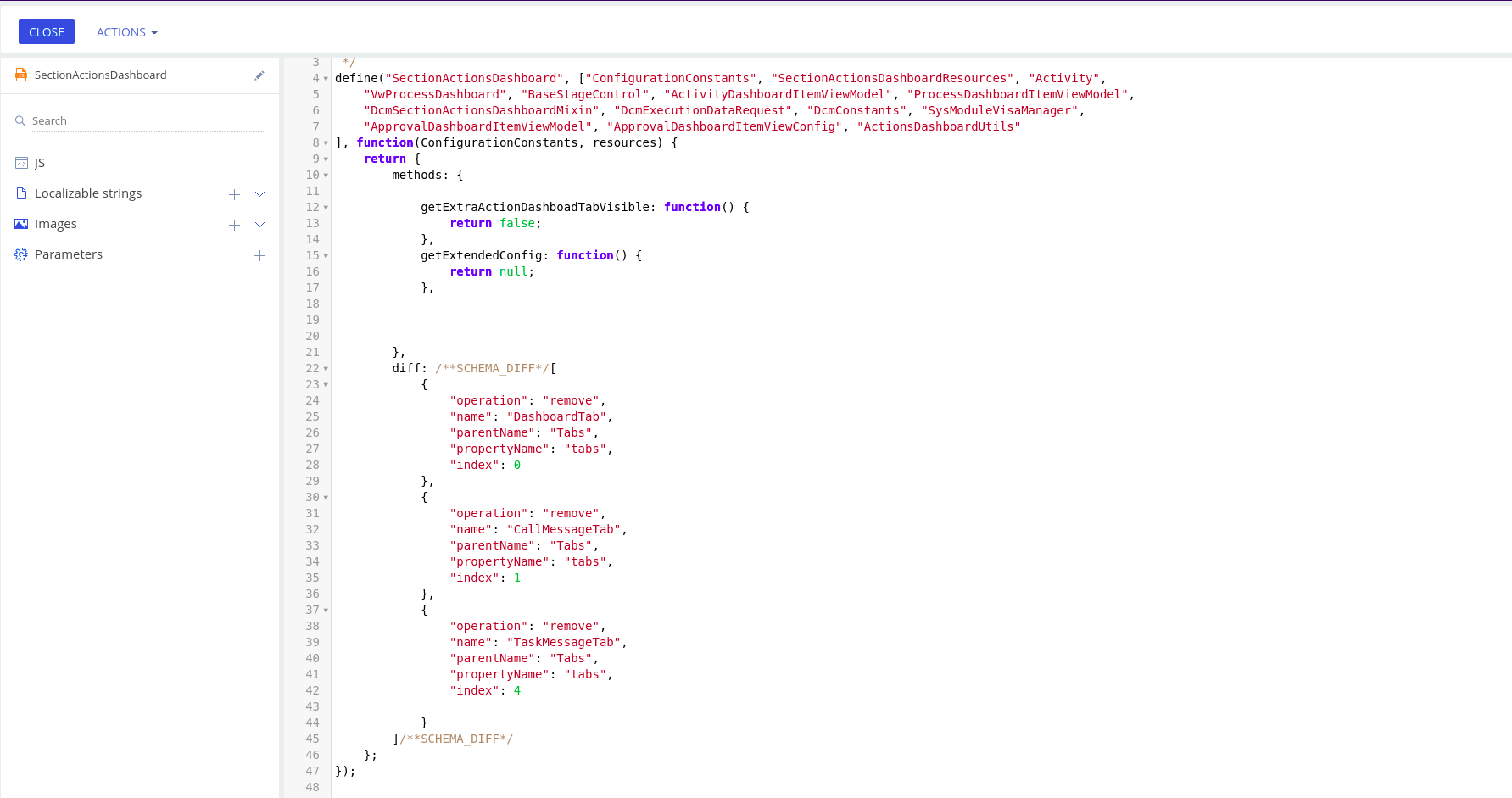 The result will be like this.