Move an element from a package to another
Hi community,
I must move the marketing campaigns from one package to another. The versions of my customer's CRM is the 7.17.0 and they don't have this "move to another package" option, released after the 7.17.0 update. 
I tried to "Export" the element and then reimport it in the apposite package but it doesn't work because it imports it in the same package even if I select the new package and I change the current package in the system settings.
How can I achieve this without doing the update to the newest release ? I can't do it right now for a customer's point of view but I need to export some marketing campaigns from the current package to the custom package.
I'm almost sure that there is a command from the clio console but how can I find which element is the marketing campaign I want to move in my packages. Should I move only one element or are there other elements directly related to this marketing campaign ? Could you help me to try to find this out ? 
Thanks a lot !
7.18.3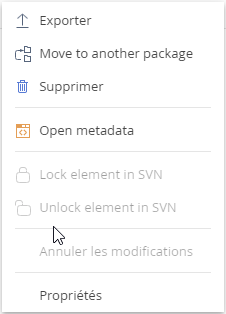 7.17.0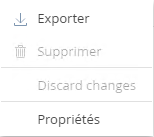 Dear Jonathan,
As for now, there is no such OOTB functionality that will allow transferring marketing campaigns from one instance to another fully due to the way campaign elements are connected. You can try to bind them to the package but we cannot guarantee that campaign will work after transfer so we do not recommend doing it.
This is happening due to the fact that each system generates its own ID values for communication between campaign elements. So during migration to a new system, due to the uniqueness of these links for each campaign, conflicts arise due to which the campaign functionality can start working not properly after the migration (like in cases when the campaign contains additional elements).  On another hand, after transferring the campaign schema, you can perform correct data binding using SQL scripts. However, this is very detailed work, so the best option would be to re-create the campaign scheme in a new environment.
 
Our R&D team responsible for this functionality is already working on implementing this functionality in future releases. I will forward your case to the team in order to increase the importance of this functionality.
Best regards,
Roman