HierarchicalRecordSelectService Error
Hi Community,
This is related to when adding records in "subordinate cases" detail. I am getting error when client is calling this service "HierarchicalRecordSelectService" method "UpdateRecords". It is weird because this service exists on my configuration and this is Out of the box, we haven't done any customization into it. Any idea how to fix it?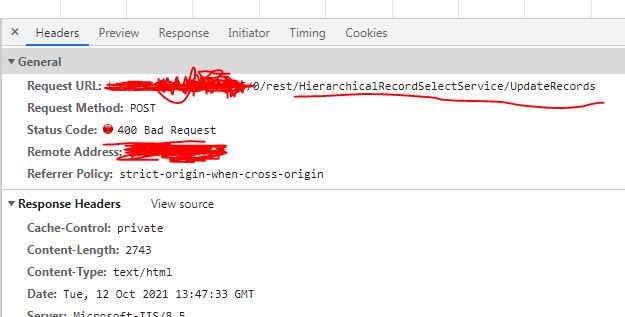 Hi Fulgen, 
Could you please share what do you have in response?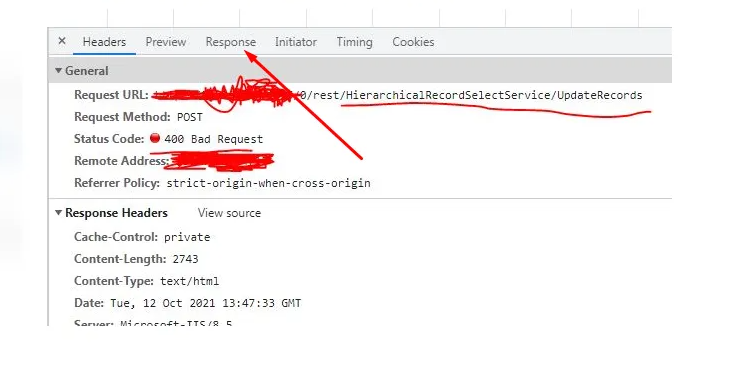 Here might be additional information which is useful for investigation.
Thanks!
Bogdan L.
Dear Fulgen, 
In addition could you please contact our support at support@creatio.com  directly and give us the reproducing steps with the external access if you can't handle this issue yourself and we will definitely investigate the problem. 
Thanks!
Regards, 
Bogdan L.
Dear Fulgen,
As an suggestion please double check the request if you passed all the data correctly. 
Another variant, please make sure that user who tried to pass the data has permissions to add/edit the data to the object/detail.
Hopefully it helps!
Regards, 
Bogdan L.