Group emails in Agent Desktop by thread
Hello all,
I have been working on setting up Agent Desktop to be used for processing queues of incoming emails. Though it lists each email in queue as separate entities even if they are part of an email thread. Is there a way that I could filter the queue to show only the most recent email in a thread?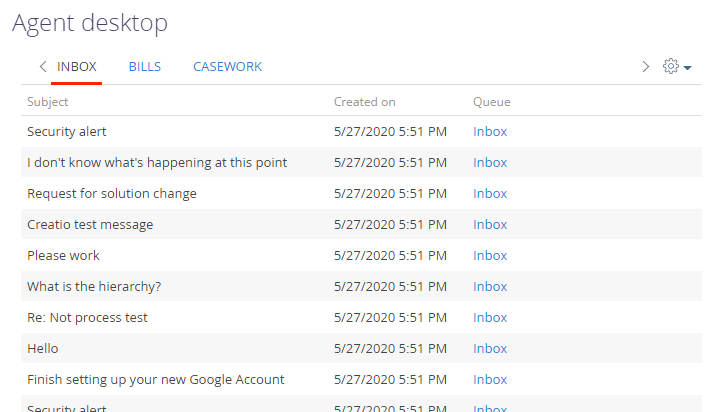 I know that Creatio is able to recognize threads through the related emails detail but I'm not sure how to adapt it for use with the queue.
Dear Kevin,
Creatio can sort emails by threads via Cases section - each email will create new case unless this email is somehow connected to already an existing chain of emails (by case number or thread). You can use cases instead of emails for your queues. 
Best regards,
Angela