CLASSIC LEAD SCORING FOR NEW PROJECTS
Hi,
I am looking for a classic lead score based on the completeness of the lead data. I know there is a predictive scoring feature, but it's not what I'm looking for because it requires historical data for scoring.   It is a new project and I need to assign the qualification to the leads as the lead data is completed and without having historical data.
For example, when the email if filled the score is 1, if the phone is also filled the score is 2, and so on. 
I know there was an old version of lead scoring with this functionality but I don't see it in the newest versions. Is there a way to activate this classic lead score functionality?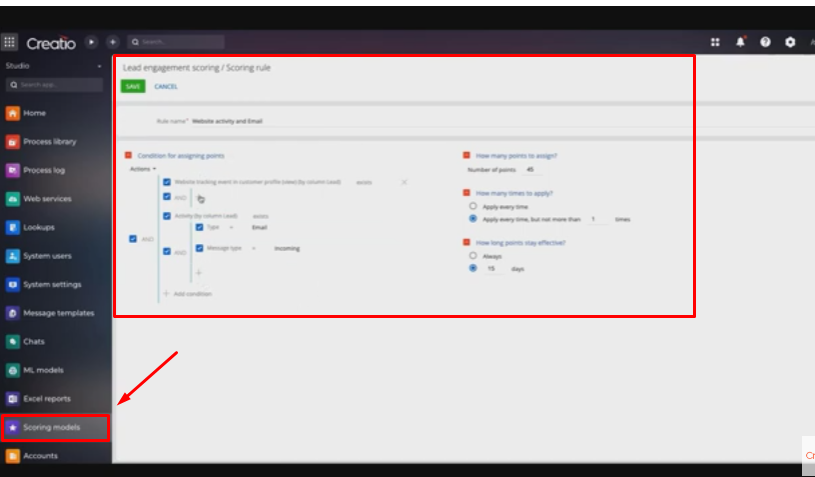 Thanks,
Claudia.
Hi Claudia,
The logic you have described can be implemented with the help of business process. You can set up a start of the event to be modification of data in leads. When the business process is triggered you can set the read data element, then you can use gateway element, and set up branches. You can condition the process to go to branch 1 for example when there is no data/no useful data and so on. These branches can then modify the numeric value of some object you have added to the page, therefore creating a lead scoring without ML. You can build this process to be any complexity you would like.
For more information about setting up business processes, you can get at Creatio Academy: https://academy.creatio.com/docs/user/bpm_tools/business_process_setup
Best regards,
Alina