Start business process from Agent Desktop Queue
Hello all,
I am configuring an Agent Desktop that allows me to process emails and sort them into different queues based on what the email is in regards to.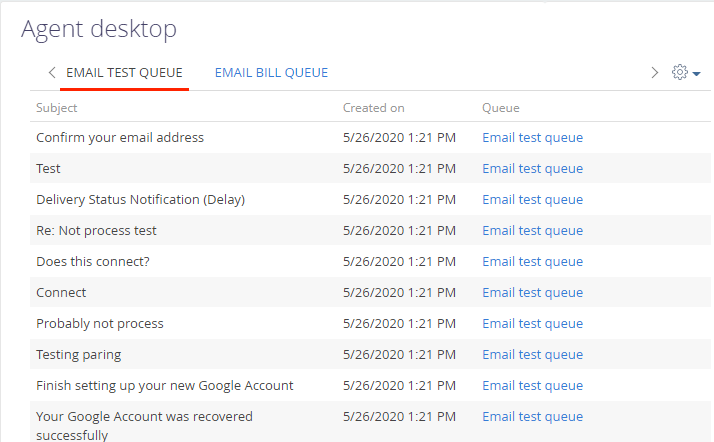 The process that runs for the queue opens an edit page and allows the user to view the email. I have added a business process to the page that users can launch to open another edit page but when I activate it, the page doesn't open. I can only see the process start in the business process tasks panel in the communications panel on the right side of the screen.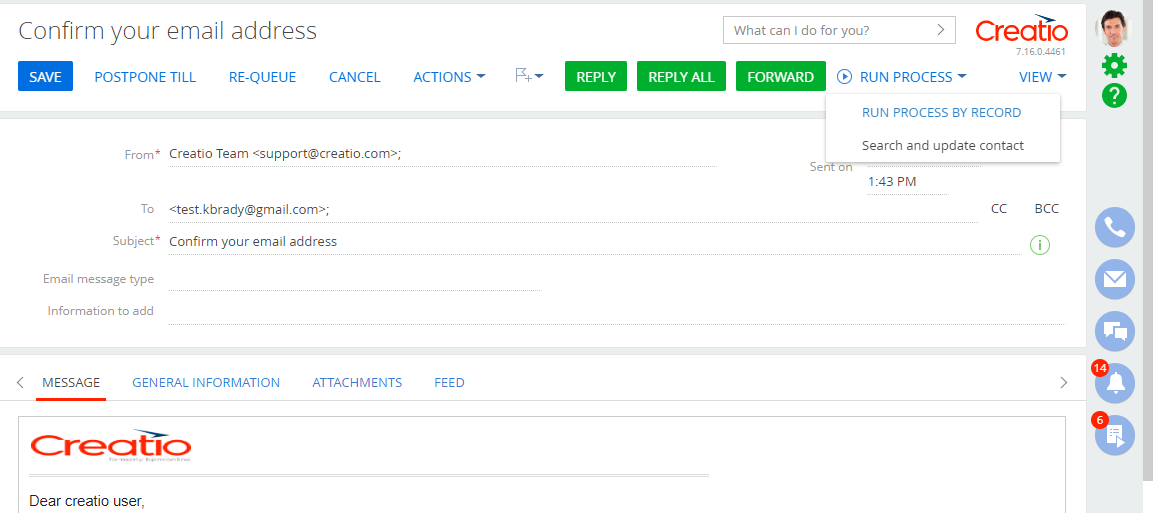 Is there a way I could start a business from the queue page and have the open edit page replace the email screen?
Thanks.
Dear Kevin,
Processes can start in the background and if they are they could behave like this. Please check that "Run following elements in the background" checkbox is unchecked for start element and the element that should open the page. You can read more about this checkbox here: https://academy.creatio.com/documents/technic-bpms/7-15/simple-start-event
Best regards,
Angela
Angela Reyes,
Thanks! that did the trick.