"Set field value" doesn't work for NON-Supervisor user
Hi,
Auto-populating some fields doesn't work for NON-Supervisor users. We investigated the features (Screenshot 1) and if they are enabled for All employees (Screenshot 2) and even after that, the feature "PopulateBusinessRuleAction" still is not enabled (Screenshot 3).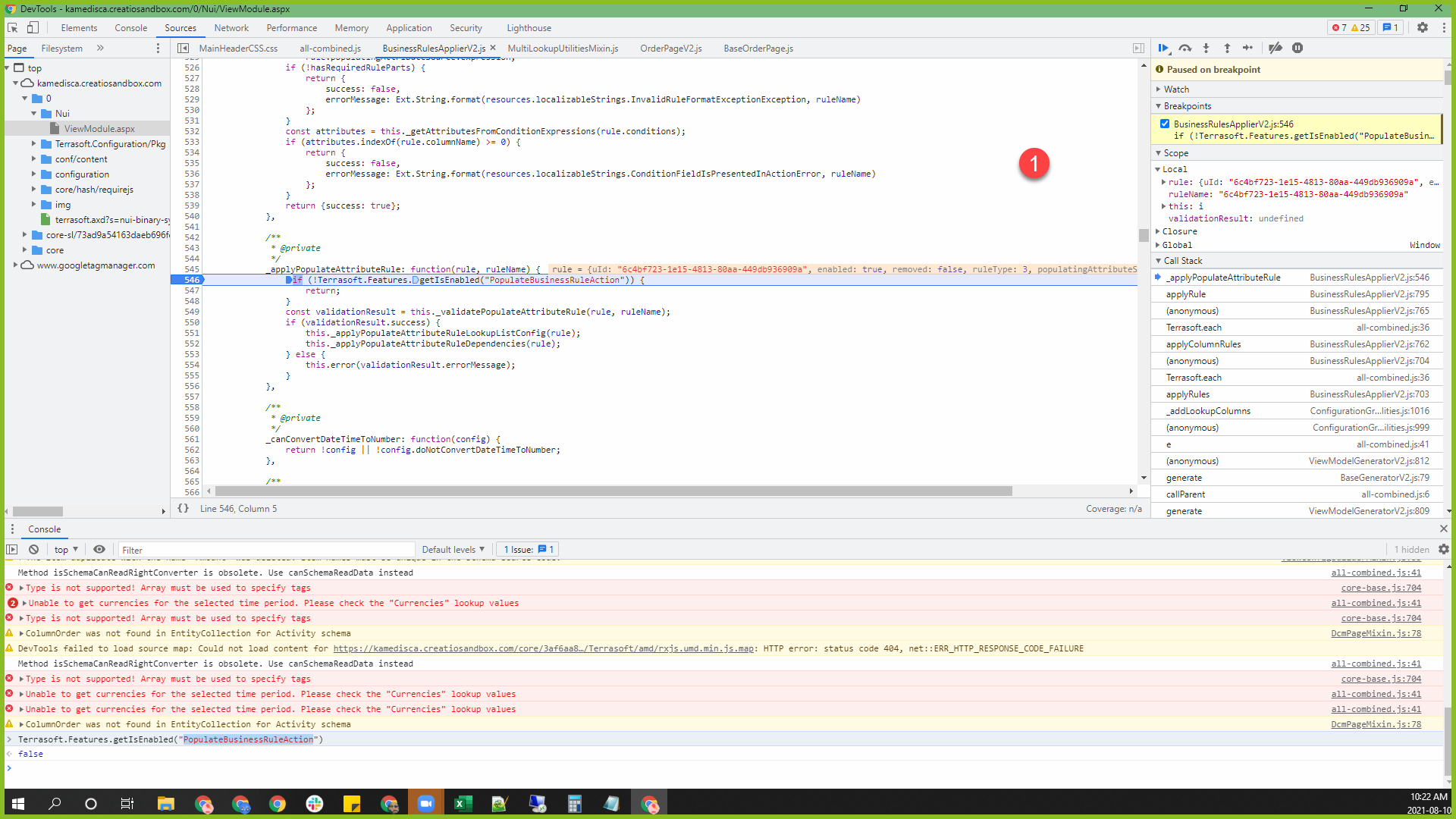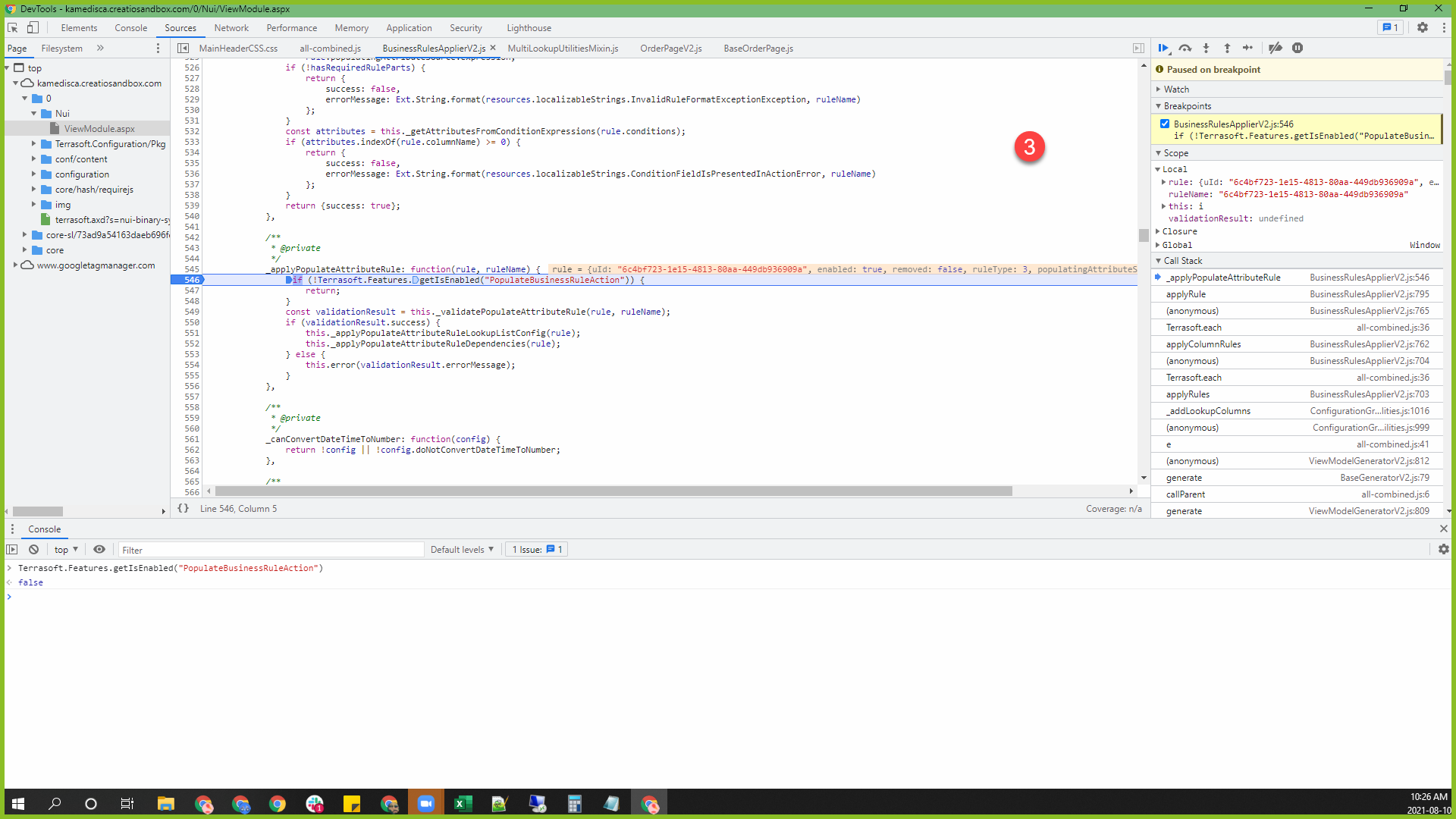 What can be the root cause?
Hi Kavian, 
Regarding the feature state: 
It is needed to re-log in after changing the feature state for changes to take place. Have you re-loged in before checking the value the second time? 
As for the issue with the business rules, The support request you've opened (#SR-01019131) is still open and we're waiting for your input to proceed with the investigation. 
Best regards,
Yurii.