SEARCH FOR CONTACTS FROM ACCOUNT PAGE
Hi,
Is there a functionality to allow users to search for contacts from an account page? Currently, you can only create a new contact. (Account page -> Contacts -> '+')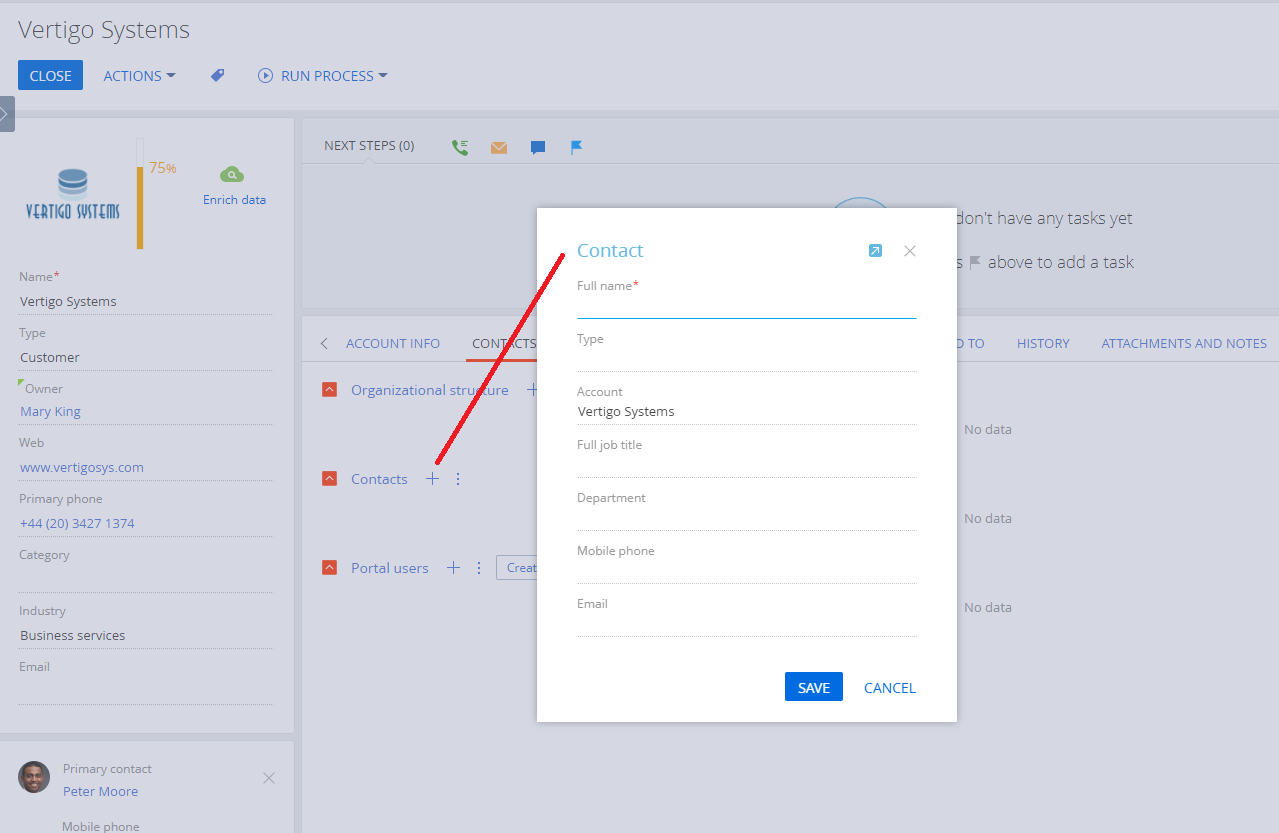 My use case is to, first search for a contact, and if it doesn't exist, create a new one. For example, "Configuration items"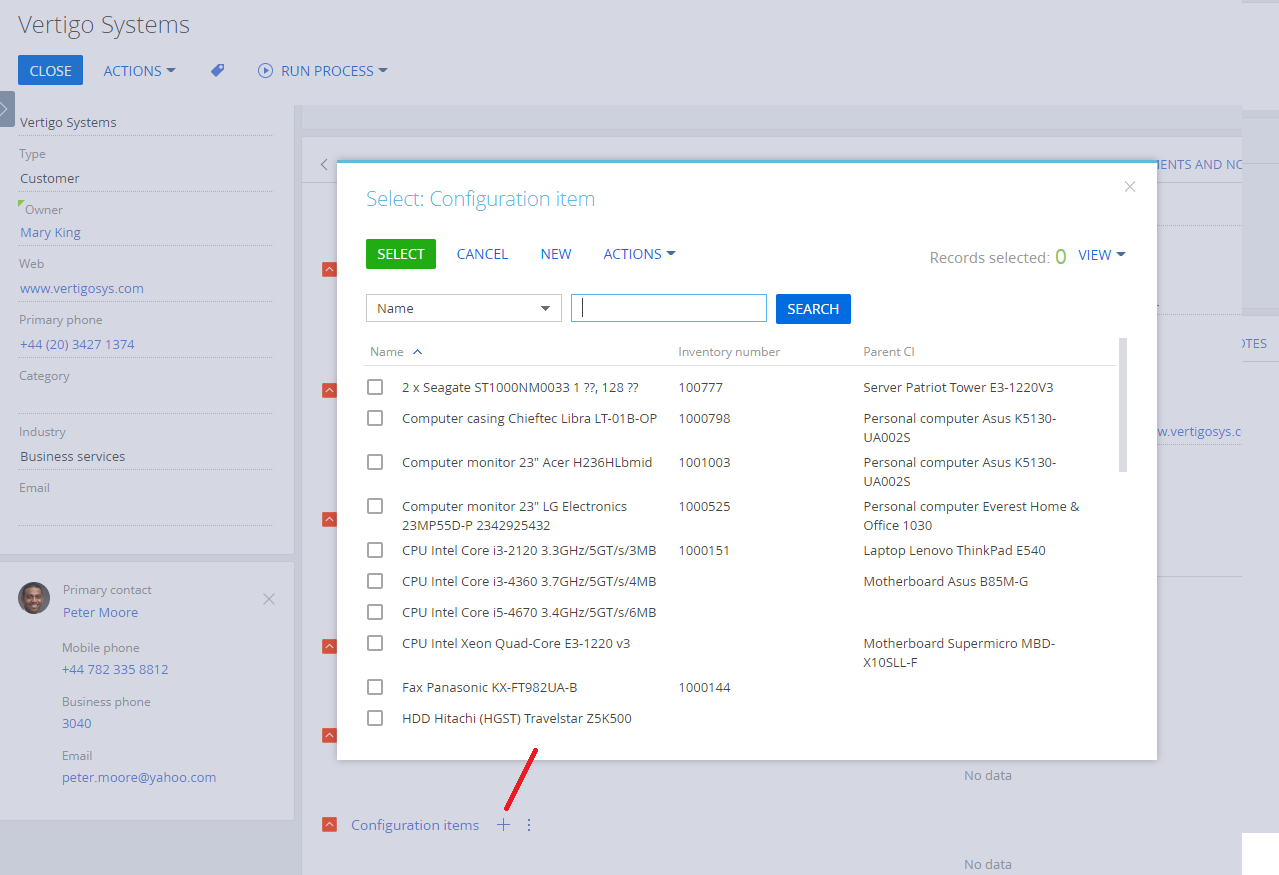 Thanks
If you want to connect one Contact  with several Accounts you should use Job experience detail (probably with some modifications)