READ DATA BUSINESS ELEMENT ISSUE
Hi community 
I am trying to get the Min value for a datetime field using the read data business element.
But it seems that creatio is not handling the returned data correctly.
Does anyone have the same problem?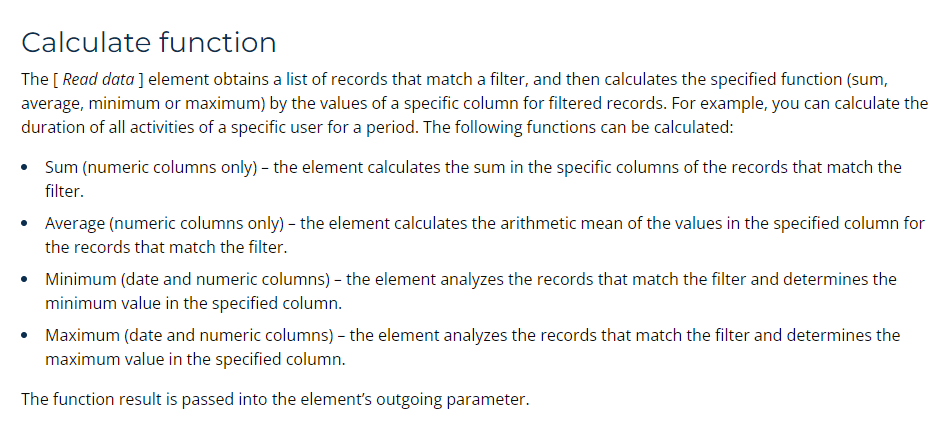 hi Stefano Bassoli,
You should be using the function in the Read data element.
Could you please describe how you have been using the Read Data BP
element to find the min value for a date field?
BR,
Bhoobalan Palanivelu.
Bhoobalan Palanivelu,
Hi,
see the attached file,
I'm trying to update Event.StartDate field with the MIN value returned by "read data" bp element

Stefano Bassoli,
I recreated the BP and now it works!