Parent record is not saved in Editable list
Hi Team,
There is an issue we are facing . In the below screen shot , we are opening the edit page via business process but in the normal detail when we add detail records it first saves the parent record which also provides an error if mandatory fields are not filled in . The same functionality is not working in GRID view . Any Idea?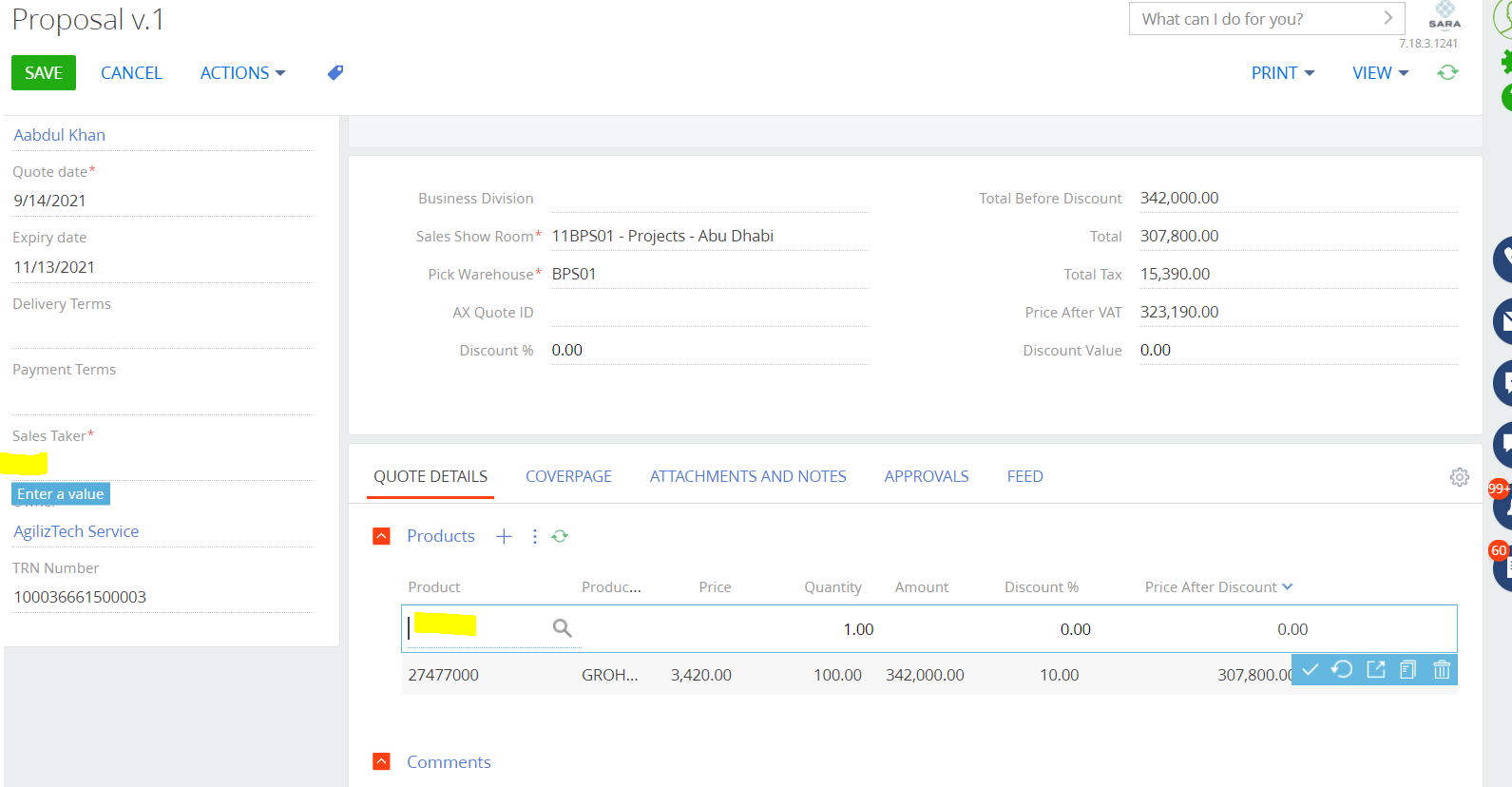 Regards,
Sethuraghav N
Hello,
This is the base logic of the application. You cannot add a record to a detail unless all of the required fields of the object are filled in. I would suggest filling in the required field first or making it not required.
Best regards,
Max.
Max,
Hi Max , The problem here is It allowed me to add the record . You can see it in the screenshot where i added the record without filling the mandatory. This is only in the case of editable list 
Sethu Raghav,
Sorry, I misunderstood your question. In this case it would need a deeper investigation. I can see that there is a case SR-01035273 created for this issue and our support team is already working on it!