Linux Redis path in update .xml file
Hi,
Need to update an instance with redis installed on CentOS linux. We need to indicate the redis path in the install.xml file. On the linux server it is installed in the standard "dir /var/lib/redis " . So we added "var/lib/redis" or "/var/lib/redis" with no success.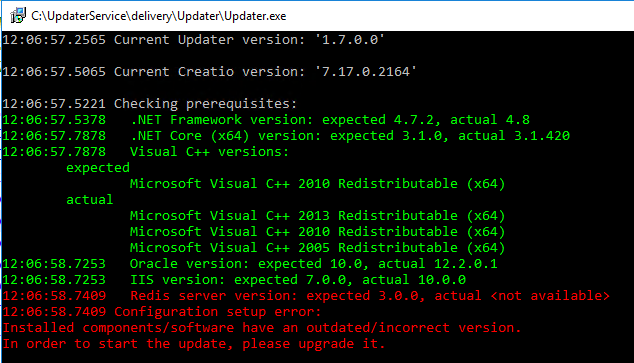 There is no indication about "RedisPath"  in the update guide https://academy.creatio.com/docs/release/update-guide/update-guide and we are stuck on the naming convention that Creatio requires.
Any ideas ?
Thanks,
Damien
Hello, Damien!
The following instructions can help you to chieve the result you are looking for: Installing updates
There is a part related to commenting on the field when Redis is deployed on another machine.