[#@Invoke.EstimateLinksGenerator#] presenting "No data" when email is sent
Dear community,
Using OOTB templates, an email is sent when case is resolved. The email is however delivered without Satisfaction level icons. Any help would be much appreciated. Please refer attached images for actual email being sent and template used.
Thanks in advance!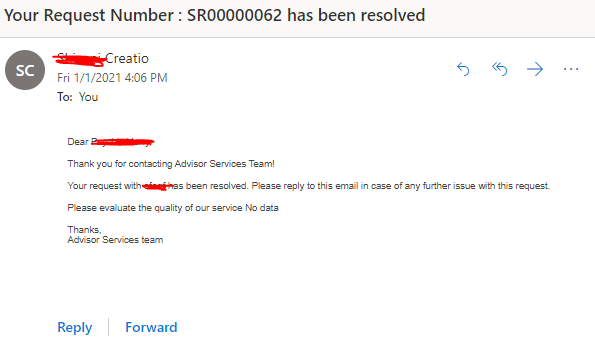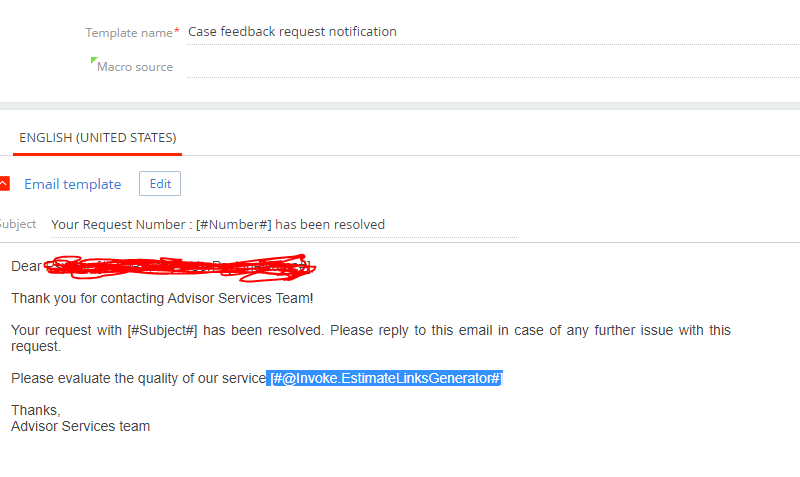 Hello Shivani Lakshman,
Could you please describe this issue in an email to support@creatio.com for us to provide a sufficient answer on this matter?
Thank you and have a great day!
Shivani Lakshman, 
This case was resolved as a part of Creatio support ticket.
 
The issues occurs due to a custom Business Process that is using the OOTB Customer Satisfaction email template.
Due to Creatio security reasons there is no possibility to use incident estimation links in simple "Send email" processes as the "Endpoint not found" message would be provoked.
Please note that if it is required to use a custom Business Process in a solution, we may recommend using the "SendEmailToCaseContactProcessMultiLanguage" Business Process (called "Send email to case contact") and two elements of this process ("Handle template for email with macros" and "Send email") as in the screenshot below: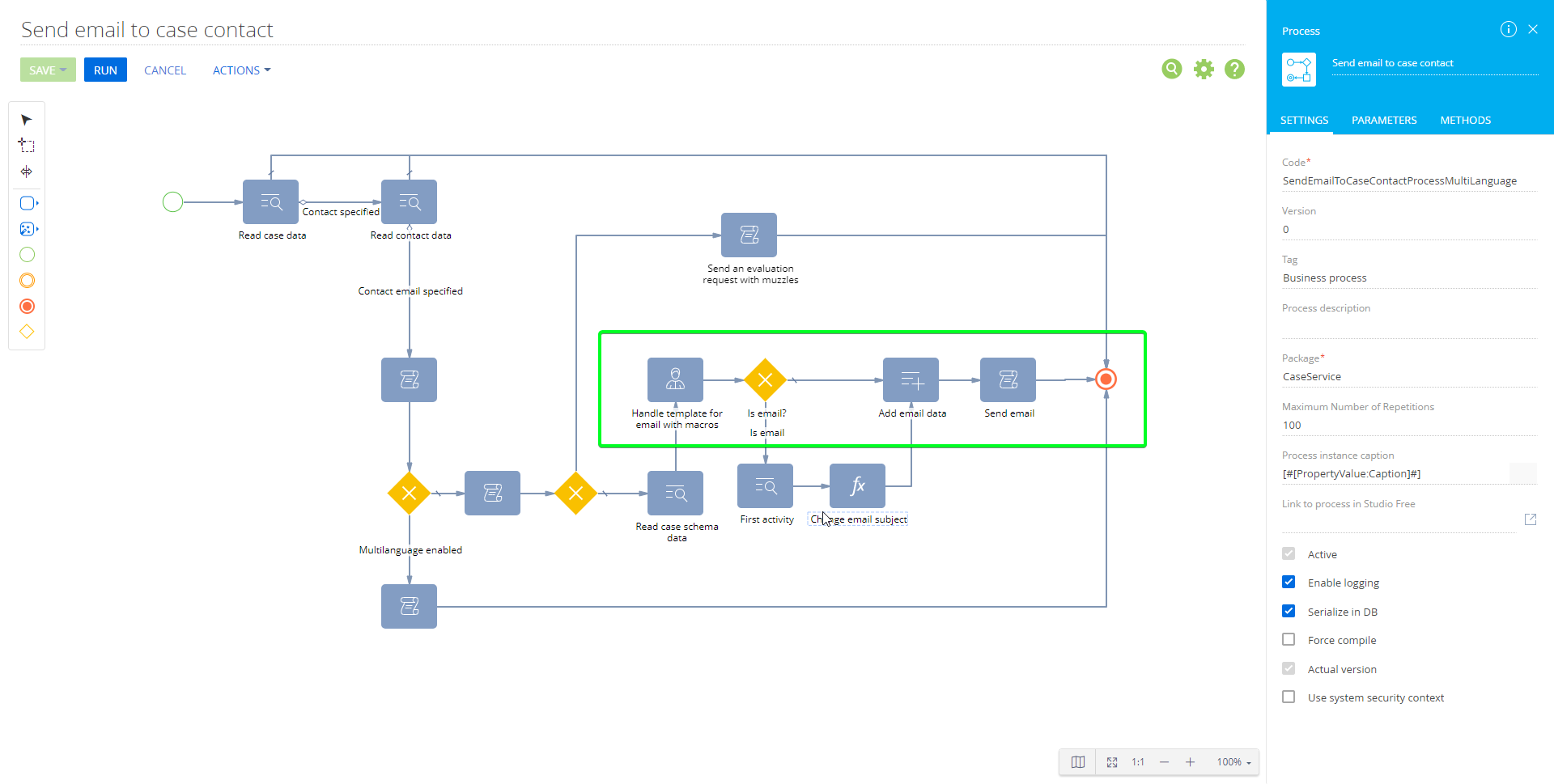 You may freely configure the "Handle template for email with macros" element using the [#@INVOKE.ESTIMATELINKSGENERATOR#] macros in it for proper estimation link execution.
Thank you for your question!
Take care!
Danyil