How to interchange the position of containers
Hi Community,
I want to interchange the positions of two containers in the edit page for Portal user like in the below picture.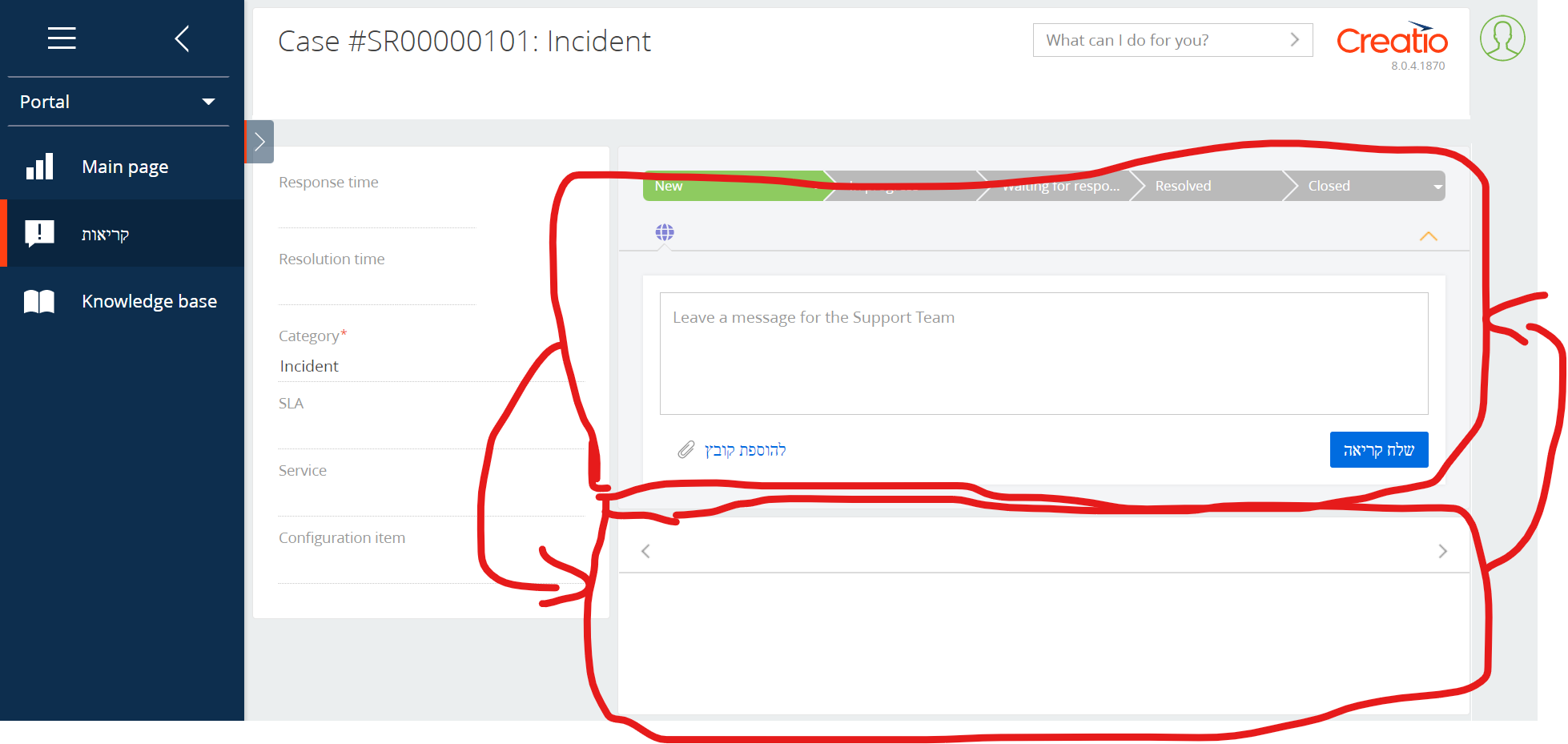 Is there any way to do that.
Thank you in advance
Regards,
Yasaswini I
Hi Yasaswini,
I've tried moving the DcmActionsDashboardContainer container in the PortalCasePage in different ways, but none of the methods I've used gave the needed result. It seems that its impossible to do in the current application version. I will ask our R&D team to add this possibility in the section wizard in the next releases. Thank you for the idea and helping us in making the application better!