How to add Rich Text column from section wizard
Hi All,
I could able to add the rich text column from the Freedom UI page using the designer for Contact section.
But when I tried to add the rich text field from the object,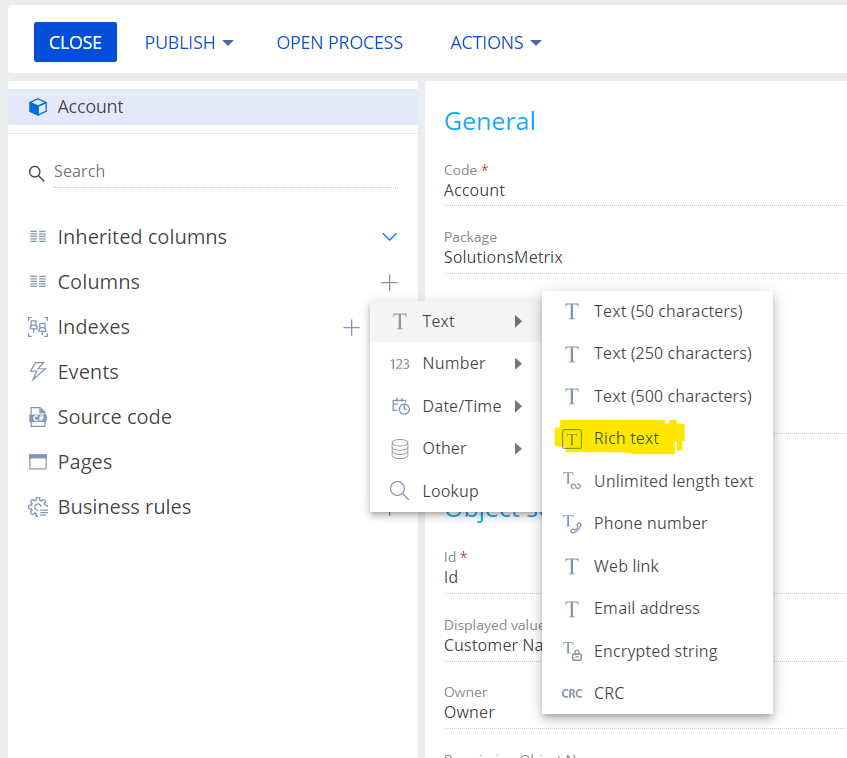 and drag-deop the element from the section wizard, this column seems to be a normal Text field.
Creatio Product version - 8.0.5.2483
How to make this coulmn as actual rich text field similar to which we see in Freedom UI?
 
Ryan Farley,
It's very useful. What if I want 2 rich text field in one section page. I tried to create 2 rich text field . All are working good except when I tried to upload image. Image is being cloned in both the field. If I upload image in one of the field it is been shown in both as well. Any solution for this issue?
Hi,
Please may I ask can the field set as "Rich Text" then be printed without any html characters?