Hello,
Can we apply grouping in a virtual detail based on column value ?  
Hello ayman,
Can you describe more precisely what you`re trying to achieve. Screenshots and pictures will be very helpful in that case.
Regards,
Alex
Alex_Tim,
Hi Alex,
We are trying to get a Grid like the attached screenshot.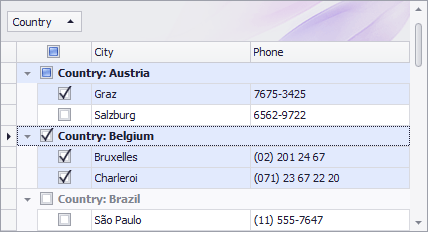 ayman,
Hello,
In that case you should analyze the realisation of project structure detail on project page. http://prntscr.com/mtgbvn 
The code of the detail lies in "ProjectStructureDetailV2" client module. The idea is to find out how it works and create something similar.
Also I have found this application on marketplace, you can try it to understand if it suits for your purposes: 
https://marketplace.bpmonline.com/app/hierarchy-list-view-bpmonline
Best regards,
Alex