Error on adding new email account
Hi,
I'm getting  "The system setting ExchangeListenerURI is not populated" error when I add new email account.
I'm using 7.17.2 version and postgre SQL database.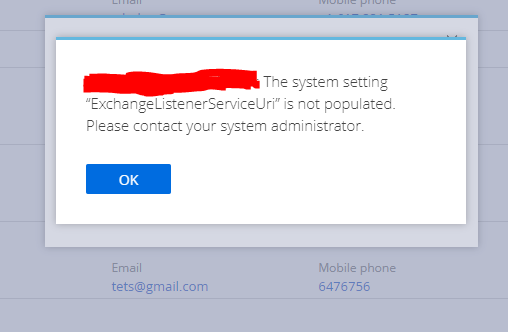 Thanks
Akshaya Gajendran
Danyil Onoprienko,
I have resolved the above issue. I'm trying to add office email account to my system. I'm getting "Invalid email or password" error message even though I have entered correct email and password. I have tried yahoo as well. Still getting the same error. 
Thanks,
Akshaya Gajendran
Dear Akshaya Gajendran,
Could you please write us at support@creatio.com mentioning this question for us to provide you detailed instructions on how this can be established.
Thank you!
Hope you have a great day!
Regards,
Danyil