Duplicate search rule for contact
Hi,
Added a new duplicate search rule.
Duplicate search rule is executing while running duplicate search rule from action button.
But img_1 is not displaying on saving duplicate contact. 
I have enabled  "Use this rule on Save" in Setup Duplicate rules.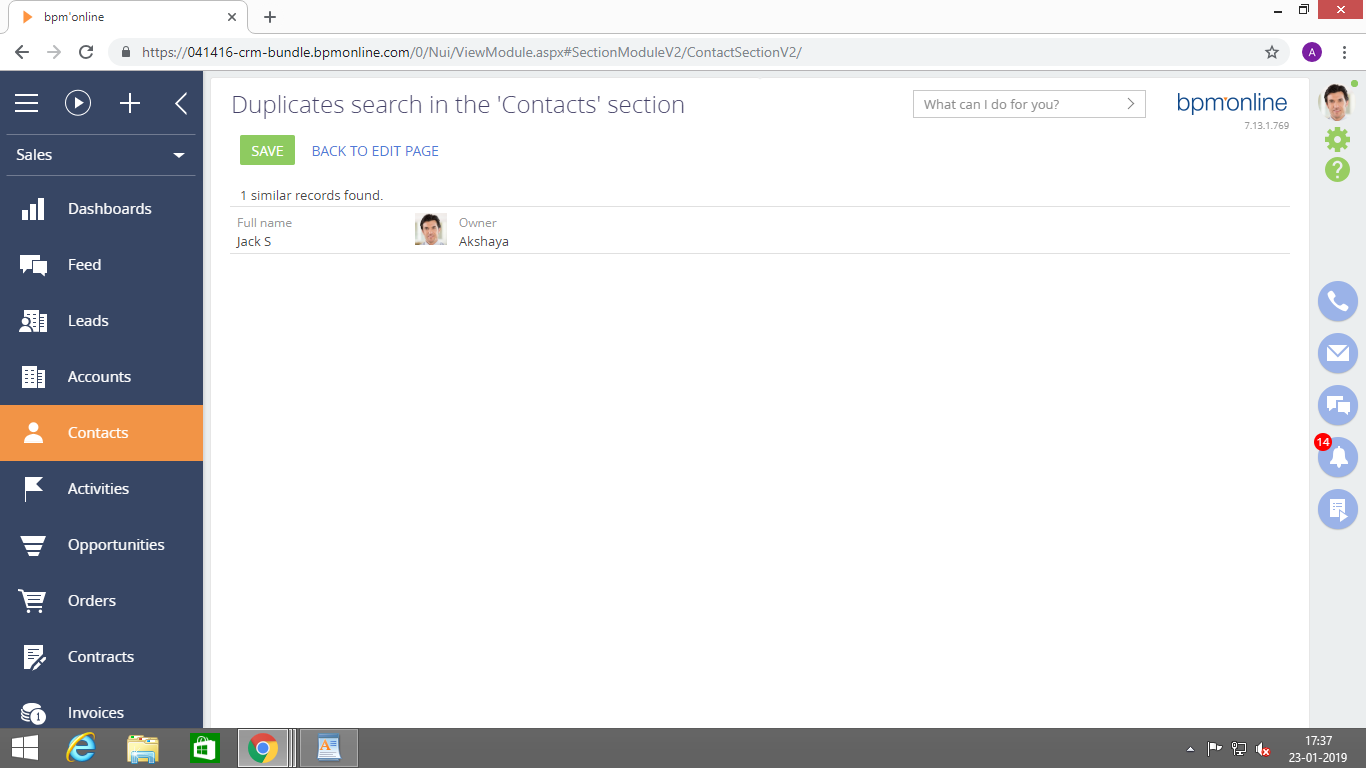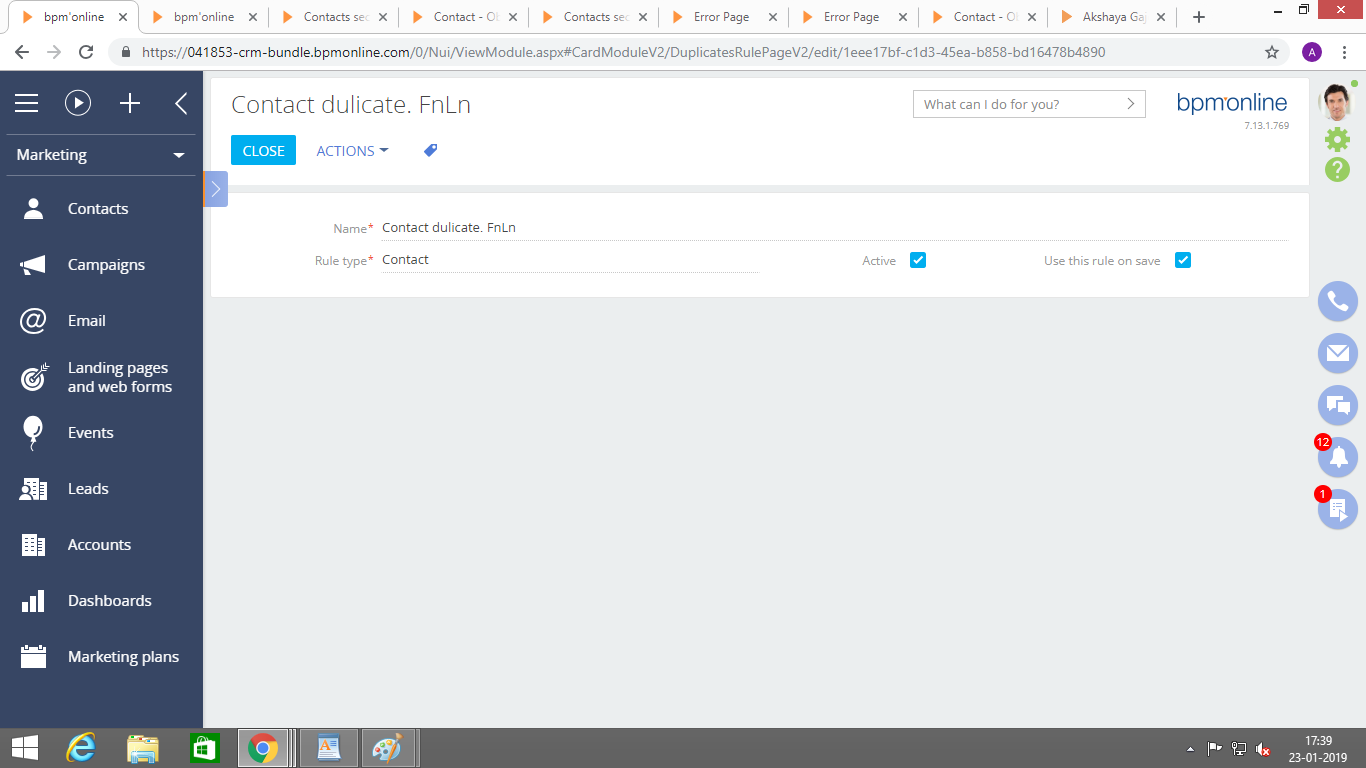 Hello!
Please send an email to support@bpmonline.com regarding this issue. We would like to investigate it further. 
Best regards,
Angela