Dropdown option for fields/details in Section Wizard?
Hello,
I am currently trying to edit an account info page and am running into an issue. I want to create a field with options in a dropdown format, but so far, I have not seen any way of doing so. 
Is this something I did not see in the documentation, or will I need to use the booleans to ensure my users can select their needed options?
Any help is appreciated. I appreciate any help you can provide.
Hello,
In the context of Classic UI, the Lookup view is configured on the page editing page. By selecting the "List" parameter, this lookup will be displayed as a drop-down list.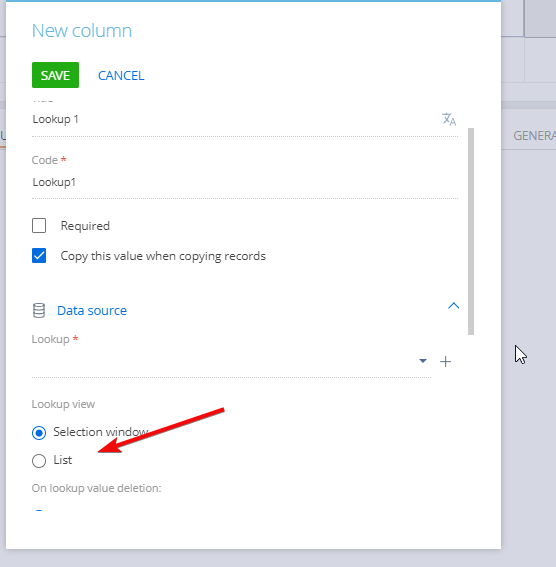 Regarding configuring this option for a detail with an editable register, currently, this can be implemented using development methods. More details are described in another post on the Community:
https://community.creatio.com/articles/displaying-columns-editable-reco…
Thank you for contacting us!