Hi Community,
Is there any functionality to set up custom fiscal (financial) year?
For example, default year start on January 1st, but we want to change the start date of a calendar to match our fiscal year which is April 1st.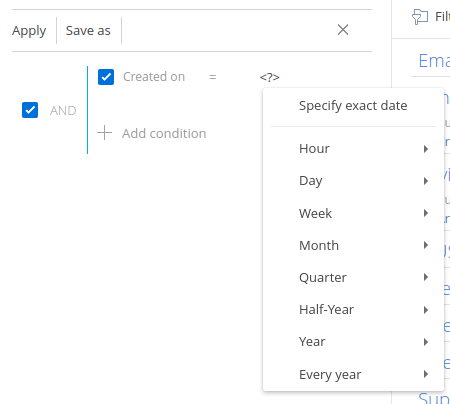 +1 on this idea , including custom ficsal quarters, maybe to set at system level ?
Hello,
Unfortunately, this logic is deeply integrated in the code and to change it correctly you would need to rewrite a lot of it.
We do not recommend doing it since it might break much of the base functionality. 
Best regards,
Max.
Max,
quite disappointing, being a OOTB functionnality in a couple other major CRMs ...  hope you change your mind in further updates!
KR,
Damien