Currency Rate is not Updating
Hi Community,
We have this situation, where we need to update every day our currency rates through a business process that we've already implemented. In this process, we receive the latest rate from our api and we create a new record in the CurrencyRate detail with that rate.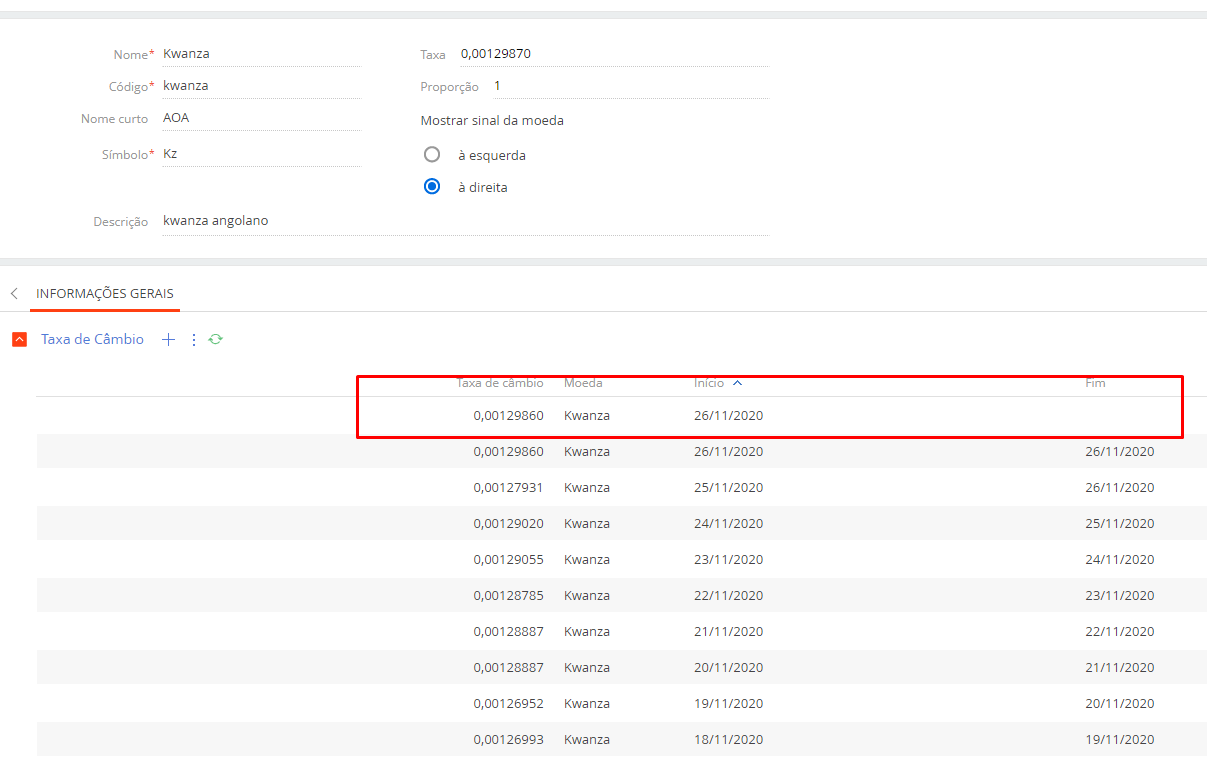 Objects: CurrencyRate, Currency.
As you can see in the print above, after we added the new record (inside red box), the "Taxa" field, didn't update. We want to know:
How can we solve this issue?
Is there any trigger that is executed when we insert a new record in this detail?
Thanks in Advance.
Best Regards,
Pedro Pinheiro
Roman Rak,
Hi Roman,
I'm working together with Pedro on this issue and we found the problem.
As we bounded the data of "currency" table from pre-prod to prod environment, the exchange rate was filled in in the "Rate" column with the last value in the prod environment.
Once in the prod environment we have deleted the values in the "Rate" column, the currency table is working as expected.
Thanks for the help,
Luis