Can't see the "edit page" button in the section wizard
Hi community !
I'm trying to acess to the edit page button on the section wizard of the page but I can't see it like in the screenshot :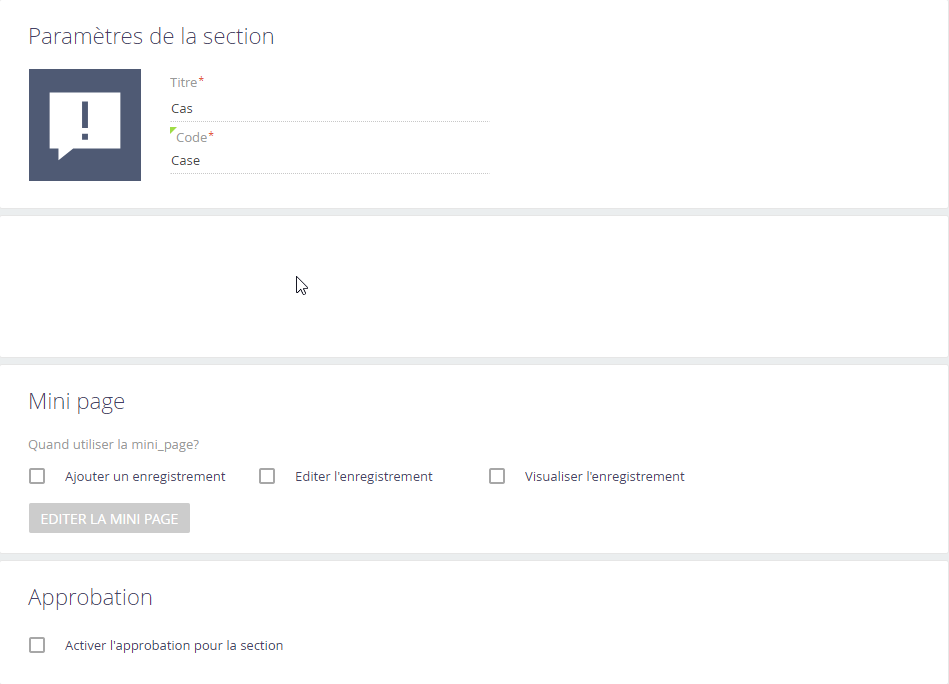 Normally, above the "mini page" title, there is the "edit page" button but I can't see it. I know that some dev's tried to implement something before I came to help them out. I can't see something referring directly to the implementation of this "edit page" button so I don't really see from where the problem can come.
Do you have any idea to help me out ?
Thanks a lot !
Dear Jonathan,
Is it possible to create a case for our support team so we can check on this matter?
Just send an email to support@creatio.com and describe the issue.
Thank you in advance.
Best Regards,
Ivanna.