Hello!
I added a new section based on the ActivityFile object but the folders  are not displayed in the section? and in  the actions menu .
Who can i display folders in the section!
Thanks

Hello!
We checked your problem and unfortunately, there is no possibility to add a "Show folders" button item.
When you created a new section, you should have seen this popup: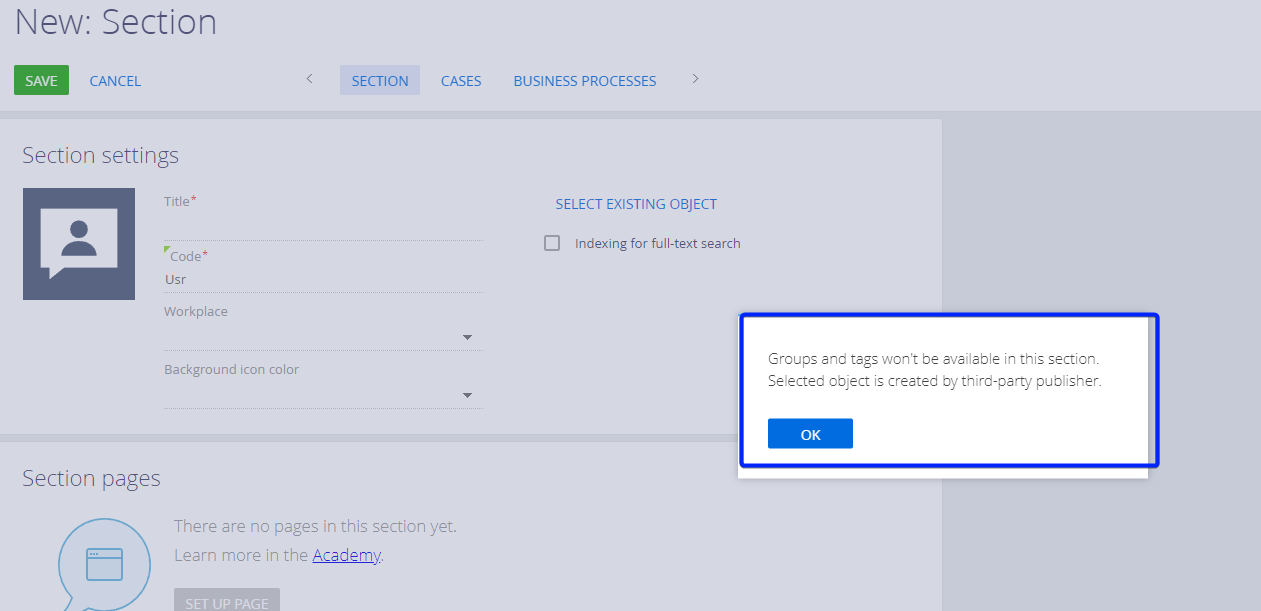 Best regards,
Kate