Creatio Named Best Customer Relationship Management Software of 2020 by Digital.com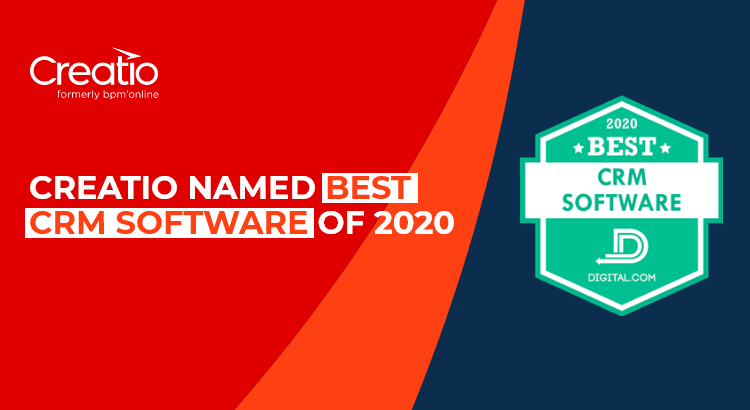 We are pleased to announce Creatio has been named one of the best CRM software of 2020 by Digital.com!
Digital.com's research team conducted a 40-hour assessment of over 190 CRM software companies. The list of the best solutions features top 20 companies that were selected based on customization options, automation tools, and integration.