6 NEW TELEPHONY CONNECTORS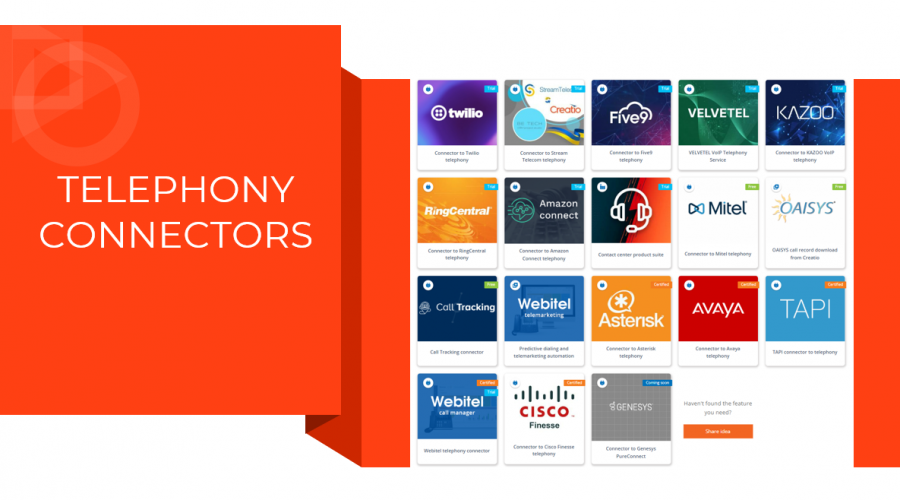 Good news! We already have 17 connectors to various telephony systems. You can check them here. 
In the last 3 months, 6 new connectors for telephony have been added to our Marketplace: 
..which means even more possibilities to integrate Creatio with existing customer telephony systems! 
Looks great !
Any plan to integrate with 3CX (used by 600'000+ companies) ?
Cheers,
Damien
Damien Collot,
Thanks for your comment! Yes, it is planned, however, we do not have any time frame at the moment.
That is a pity.
We are also very interested in the 3CX integration
Damien Collot,
Thank you for your feedback. We are actively looking for a partner who could develop this connector. Once it's designed, we will inform our Community.