Turn Off Automatic License Distribution
Hi Community,
Is there any way to turn off the automatic license distribution?
It is causing a lot of confusion in a customer that has a dynamic user base and every time a new user is added it gets atributed licenses incorrectly.
Thanks,
Luis
Hello,
You can uncheck the [ Grant licenses ] checkbox in "LDAP integration setup" section to disable granting licenses to users on LDAP synchronization automatically.
Also, you can change the "Grant licenses during LDAP synchronization" (LDAPAllowLicenseDistributionDuringLDAPSync) system setting.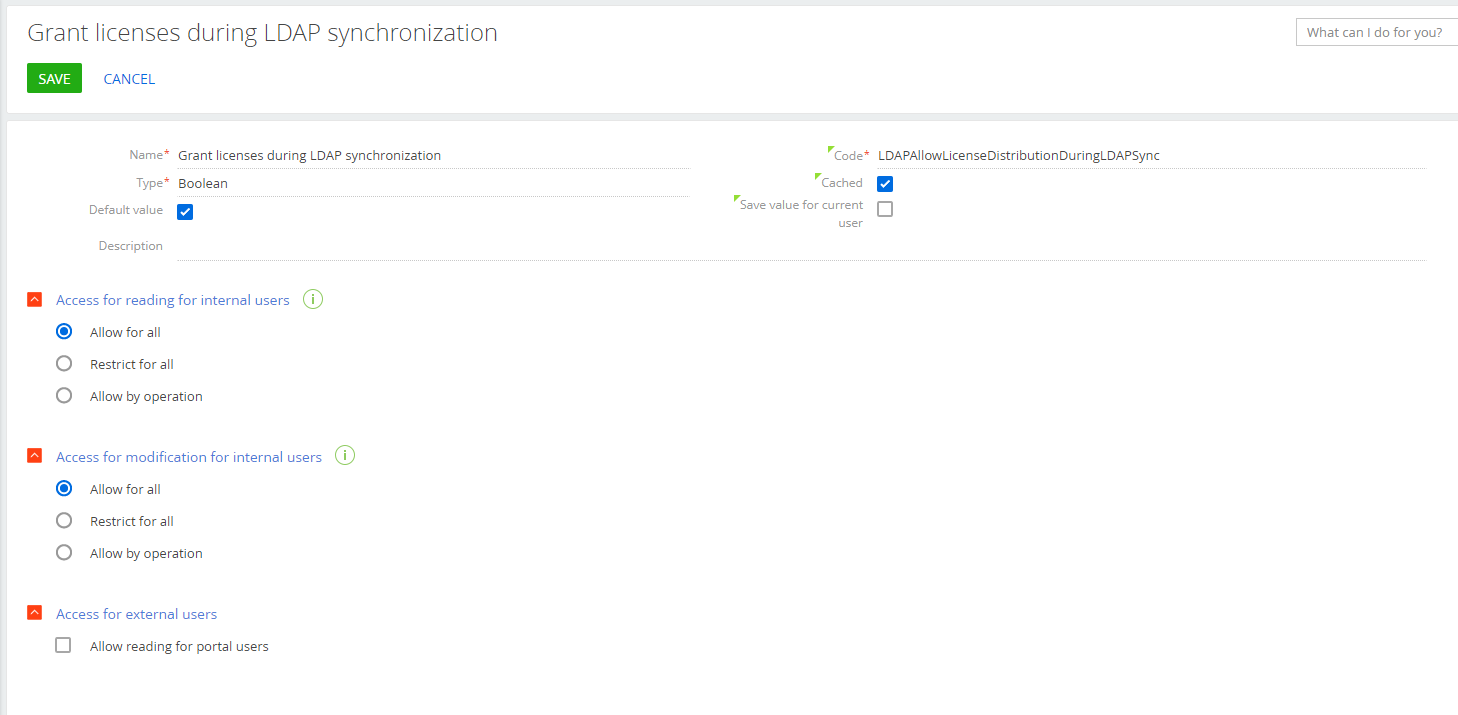 Thank you.