Hello,
I would like to add some fields and button tab inside Communication Panel like the below image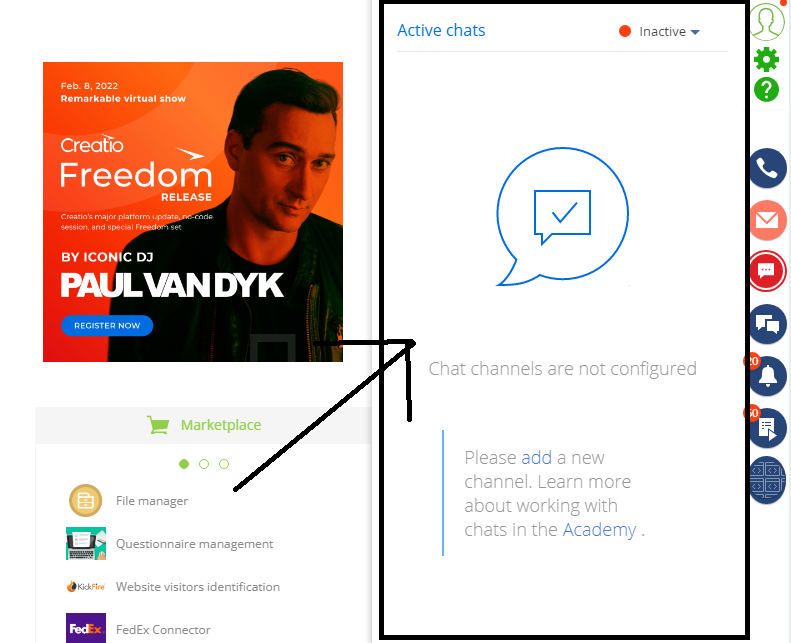 I created a button and  panel using the below URL
https://community.creatio.com/articles/how-can-i-add-button-communicati…
Please advice
Hello,
You need to study how the operatorStatusIcon is developed in the MainHeaderSchema for example to implement the functionality similar to the one on your screenshot.
Best regards,
Oscar
Oscar Dylan,
Hello Oscar,
Thank you for your reply,
Please note that I opened the below code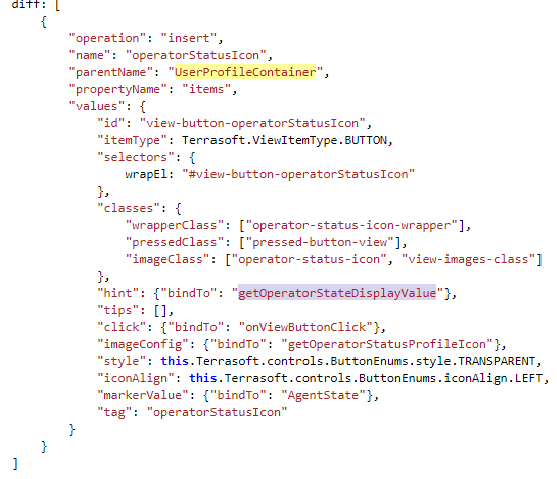 and write it in my code page and nothing will show up so please if you have a link that can help send it to us
Note: The purpose is to put data under below page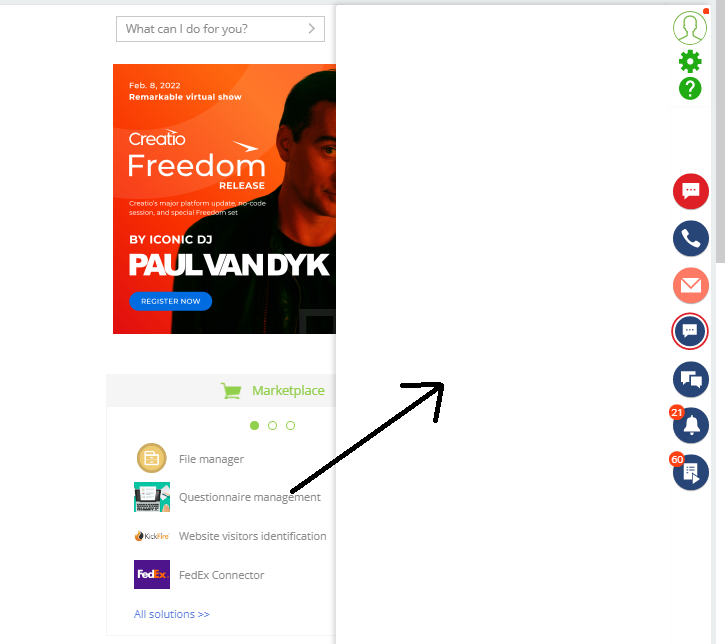 Thank you 
Georges,
Hi,
There is no specific link that will fit your need. You have to develop your own logic using additional development and there is a working example of buttons and hints in the system. Use it as an example when developing your own logic.
Best regards,
Oscar
Oscar Dylan,
Hello,
Thank you