Remove auto-insert of email signature from template mails in BP
Hello there,
I've got a question about email templates in business processes and the signature configured in the mailbox settings.
Is it possible to remove the signature from emails with templates?
Our problem is that the signature is bound to the left and the templates is in the middle, so the signature won't fit style wise. 
On normal emails the signature should still be filled in automatically.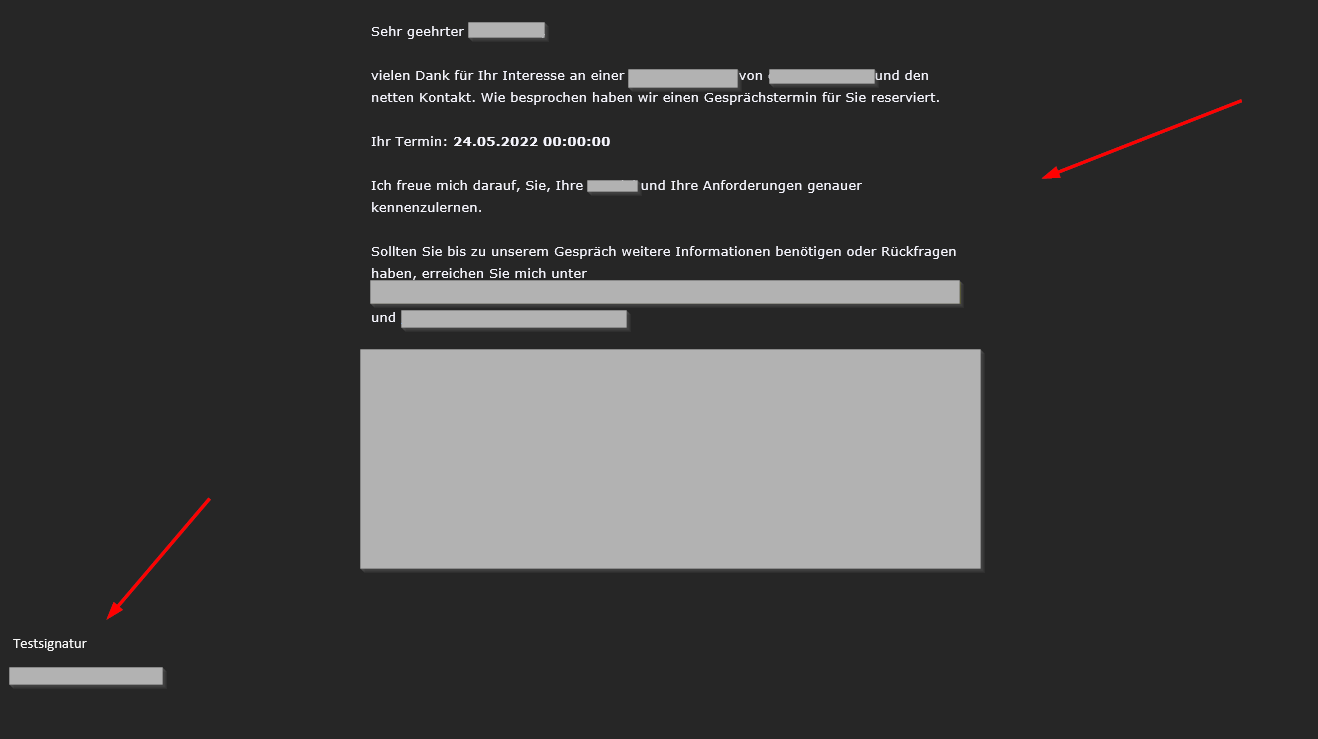 Hello Markus,
We investigated this behaviour and currently, the system behaves correctly since you can add a macro in the signature so it could fit the template or depend on some value.
We have already registered the idea for our R&D team to implement this functionality in further releases. I will assign your case to this project in order to increase its priority. 
Best regards,
Bogdan