Localization Tag button in filters container
Hello community. By any chance somebody know how to localize the tag button in the filter panel of the section?
Thanks,

Hello Federico,
You can localize the "tag" button on the "Translation" page of the system setup. The corresponding key is 
"Configuration:TagFilterViewModelGeneratorV2:LocalizableStrings.TagButtonCaption.Value"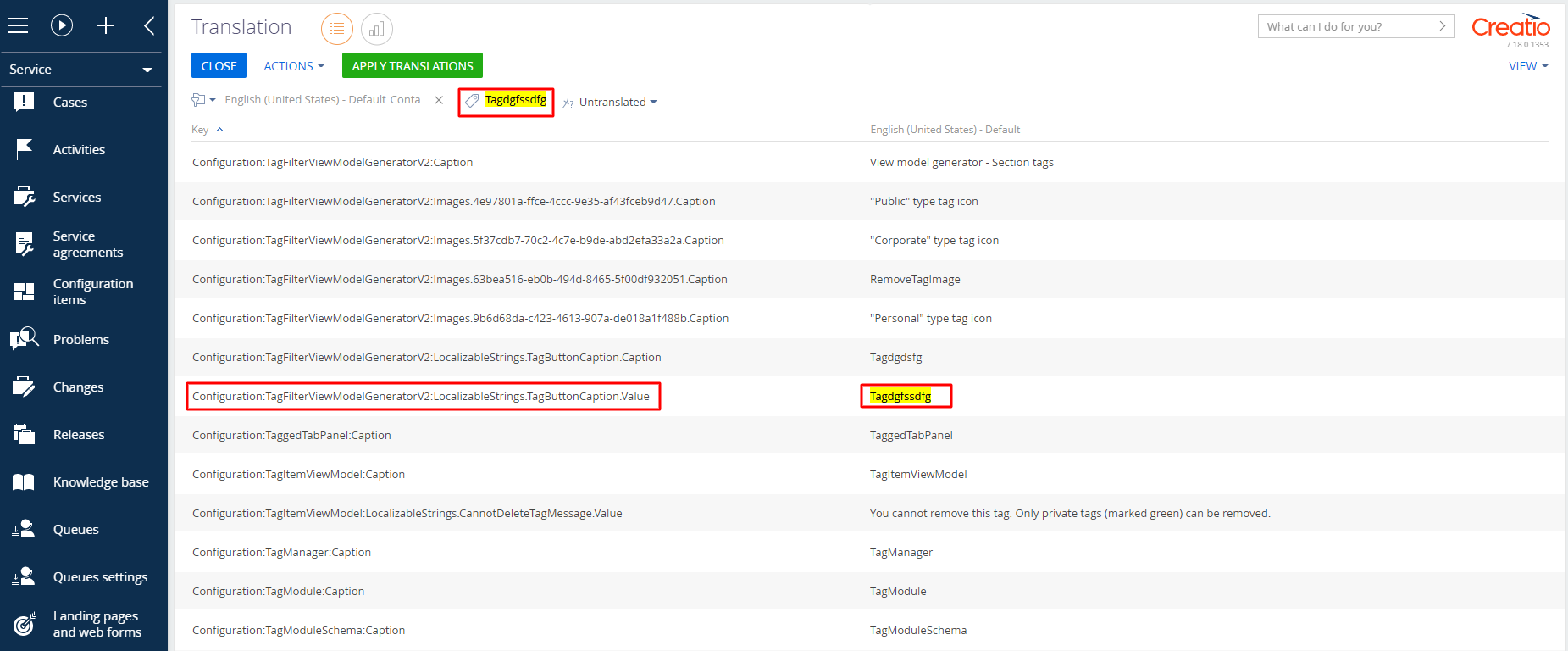 Best regards,
Bogdan
There is any way to bound that lozalization to the package?