HOW TO GET CUSTOM CONTENT OF "STEP 2" IN "WEB FORM AND LANDING PAGES"
Hi guys
I want that html form in "Step 2" so that Creatio users can get their landing page id and service url and paste to their landing page without coding any html form.
Please help.
Greetings, 
 
Could you please give a more detailed description of the problem, could you please tell me what "Step 2" means, how do we reproduce this problem?
Hello Orkhan,
So i am trying to connect with Sunny landing pages. I actually don't have the "Landing pages and web forms'' on the right side of the menu. 
I need  landing page id, service url and OnSubmit.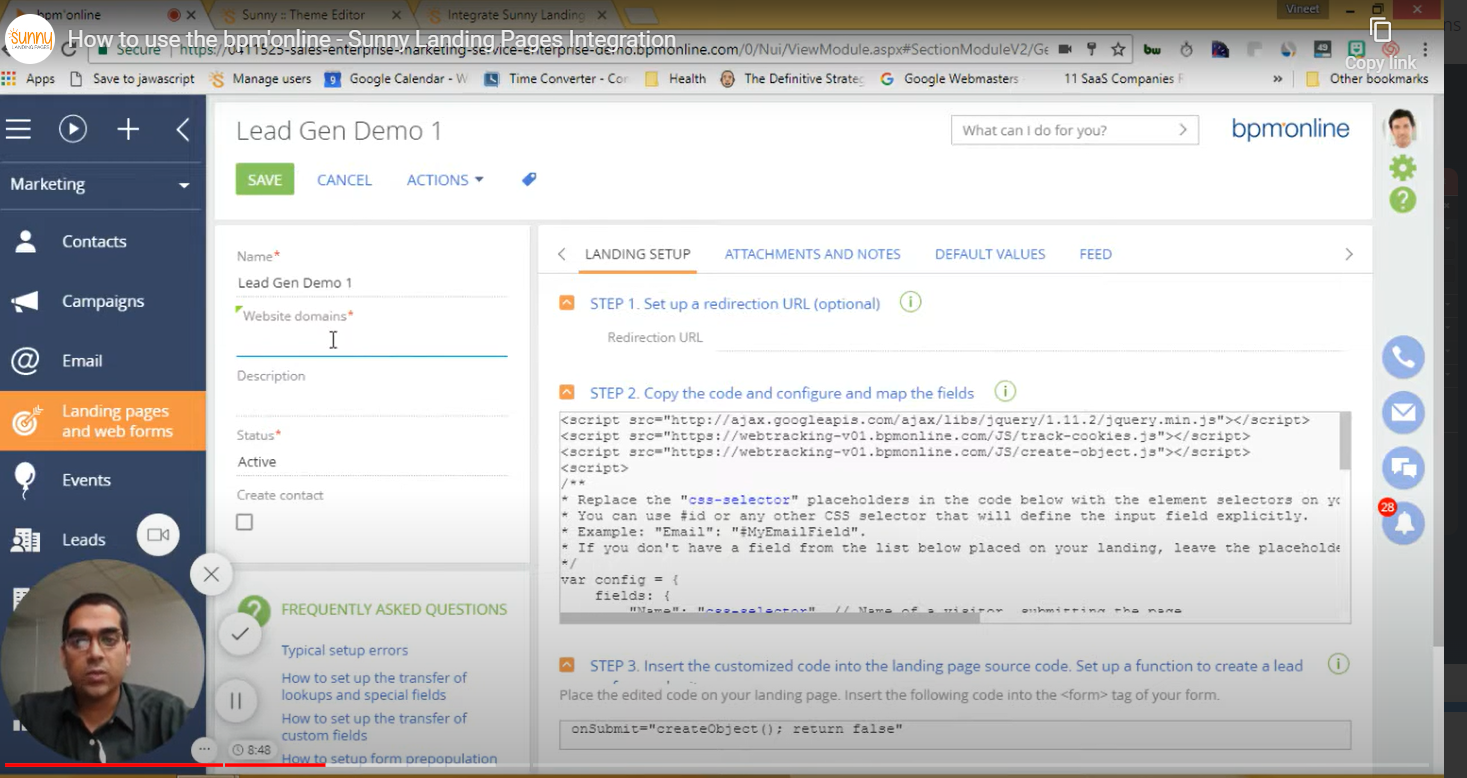 New in creatio,
Hi, 
Please email us at support@creatio.com 
We will help you with this problem. 
Regards,
Orkhan
Hi
I already did
I haven't gotten a response regarding this issue as yet.
I was able to get help and sort this out. I am now looking into tracking my Sunny landing page on my Creatio.
Please advice.
 Hi guys
How am i able to view the leads?