How to enable right side notification panel on Portal Workspace
In the screenshot I can not see the notification panel on Portal Workspace when portal user logs in. I want it to be visible to portal user in case of notification comes. Or else if there is another approach to notify portal user then please suggest.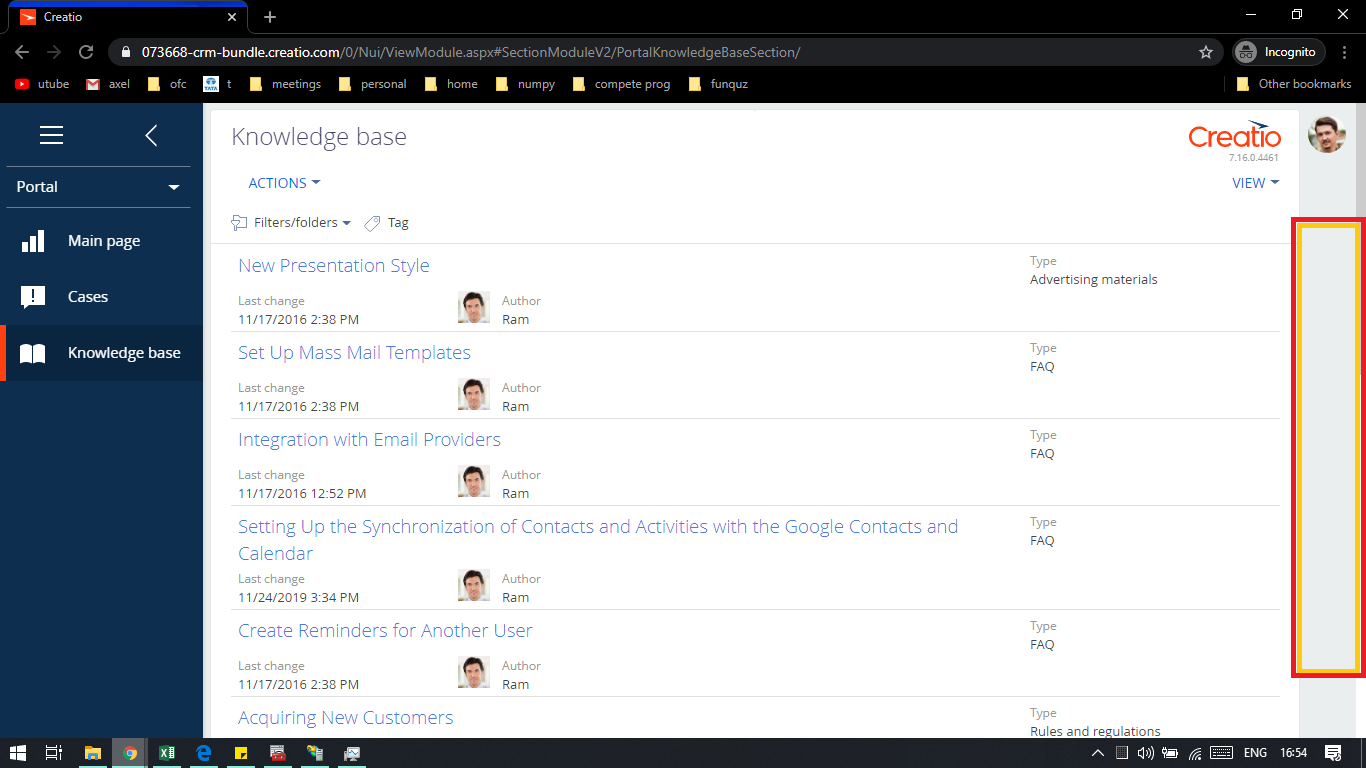 Thanks
Hello Ramnath, 
Unfortunately, there is no OOB tools or information about partner customizations available which would add the notification panel for the portal user.
We will pass this request as an idea to the responsible R&D team so they will consider the possibility of adding the requested functionality in future Creatio releases. 
Kind regards,
Roman
Roman Brown,
I wanted the notification panel on Portal Workspace for process/requests he need to complete. The process has a pre-configured page. Which needs to be filled by Portal user. But process will only show in notification. Not in the Case I build on the section page. 
Is there any other way to notify user to access and complete the process.
Thanks
Ramnath