"GDPR for Creatio" addon compatibility with Creatio 8.0 + Oracle DB
Hi,
We're in the process of reviewing how we will design a new contact page with Freedom UI and we were wondering:
Question 1: how will the addon "GDPR for Creatio"  will be used to integrate in the highly flexible new Freedom UI section pages (example new contact page) ?
Question 2: Is is just a (or more) field(s) we can add on the page, a detail we can add wherever on the page or something else?
Question 3:  is it planned to make it compatible with Oracle DB ?
Update (12.09.2022) : Noticed in the 8.0.4 notes "Data protection compliance. You can now mark custom objects' fields that contain personal data in the [ Configuration ] section to ensure compliance with GDPR and other regulations on personal data protection. The option is enabled by default for out-of-the-box objects."
Question 4 : That's a great new functionality, but what does tagging help us do ? Will there be an integrated mecanism to help extract / anonymize / delete the specific PII (Personal Identifiable Information)  natively, or do we need to do the processes ourselves ?
Kind regards,
Damien
Hi,
no one supporting this app anymore ?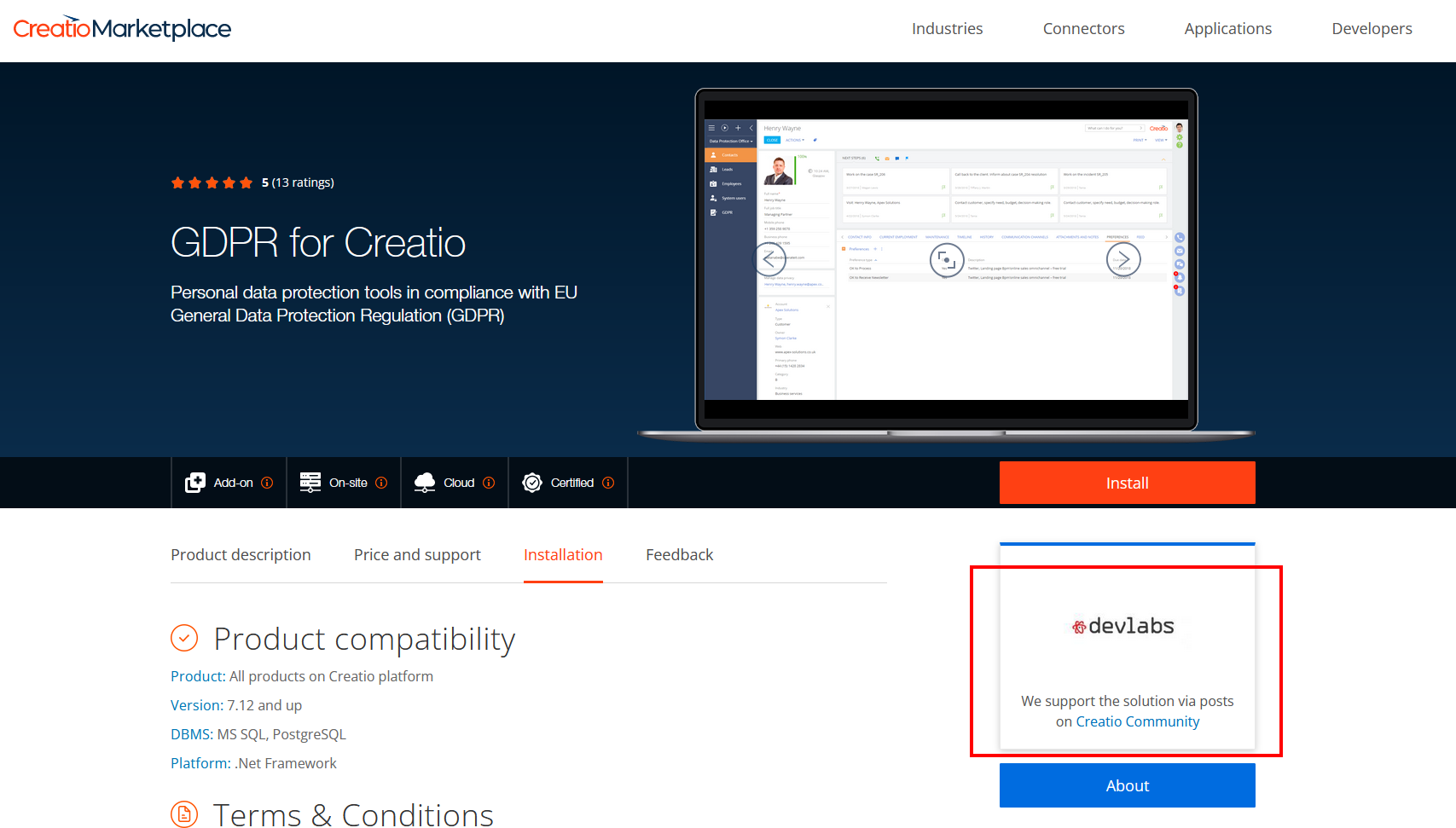 Cheers,
Damien
Damien Collot,
Hi Damien!
1. This application is incompatible with Freedom UI.
2. The basic logic handles only the following five options: Do not use email, do not use phone, do not use fax, do not use mail, do not use SMS. If you want to add new fields to the GDPR policy, you have to write a new procedure on the database level.
3. We have implemented the Oracle compatibility, You can download the latest version on the marketplace.
4. This add-on has only internal logic without any integrations. Currently, developers are not planning to expand this solution, but you can use this logic or develop your own solution.