Freedom UI "Field Filter Values" ?
Hi,
Not sure if I missed it, or if it is not implemented yet. Where can I find the equivalent of "field filter values" in standard UI business rules  (image below) for a Freedom UI Form page ?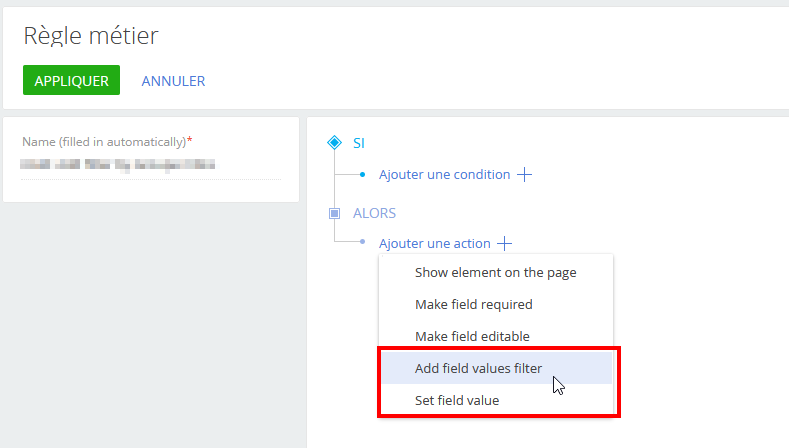 It doesn't exist yet in the page editor. However, you can set it up manually, although it's a bit tedious. If you refer to this thread https://community.creatio.com/questions/filtering-lookup-freedom-ui-hel… 
Oleg outlines how to set it up like a business rule. I also outline how to handle the lookups request to load it's data source and then create the filter t that time (which makes it easier to refer to other values in the page that you want to use in the filter). 
Ryan
Ryan Farley,
Hi,
just read the 8.0.7 release notes ""Advanced business rule conditions. It is now possible to set up more advanced business rules using system settings and system variables in business rule conditions. For example, you can set up a rule that displays the [ Results ] field if the current user is the record owner.""
Do you think it covers this functionality ?