Error after Download packages to file system
Hi,
I did 'Compile all items', then 'Download packages to file system' and I have this error: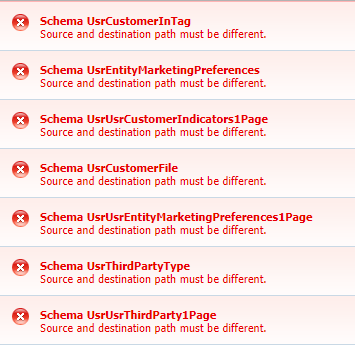 Can you help me?
Probably transferring to the development in the file system was implemented in the incorrect way. Please go through the article by the link below to make sure that all steps were accomplished correctly:
https://academy.bpmonline.com/documents/technic-sdk/7-13/development-file-system
If it doesn't help, please post a video which will demonstrate all your actions on setting up the development mode in the file system step-by-step.