DUPLICATE FEATURE MISSING
Hi,
I've an old instance of sales team creatio edition.
On Account page I can't see the new feature "DUPLICATE" search.
How can I solve this?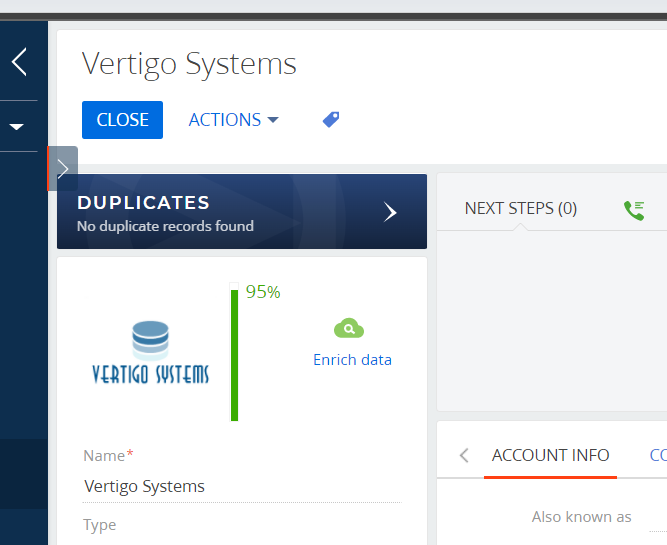 Hello Stefano,
Could you please contact our technical support in order to take a closer look at the issue?
Please contact us by sending us an email at support@creatio.com
Thank you,
Artem!