Add custom ModalBox with lookup field
Hi,
I would like to add custom buttons to a lookup that opens when clicking on an Action Item in the account section. Autogenerated Page will not meet our requirement as the client just wants a pop-up and do not want to open a whole separate page. I couldn't find a way to add the buttons specific to 1 lookup, hence I created a custom ModalBox as below:
This has 1 field which is a filtered Contact lookup.

On clicking the lens icon, the lookup opens, but the issue is that it lies on top of the existing ModalBox as below: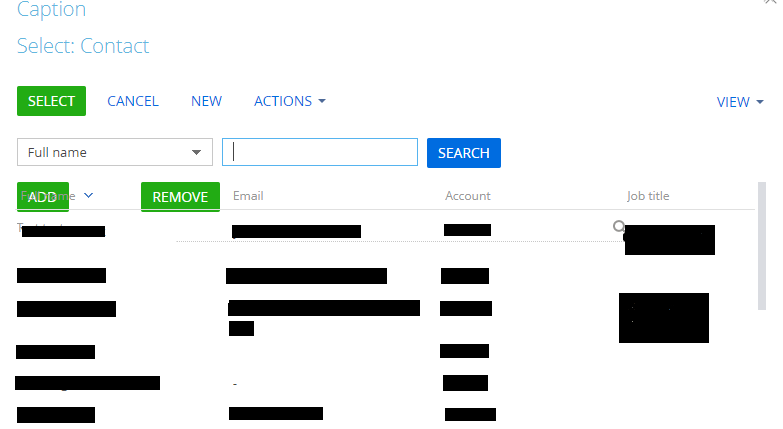 How can I open it in a separate window and pass the selection to the custom ModalBox?
Any help is appreciated. Thanks!
Hello,
Thanks for reaching out!
 
I'd suggest checking out a similar post on our Community where you'll find detailed steps on how to set up the functionality you're looking for. It's quite informative and might have just what you need.
 
I hope you'll find the answers to your questions there.
 
Best regards, Pavlo!