Knowledge based articles are linked to certain case category in the KB section but in the case the KB doesn't show up by default if the same category case Is created
Hi Team,
We are trying to add a new Knowledge base article in the KB section and linking it to case for a certain case category but when we create a case of a category the Knowledge base detail in the case doesn't show up the KB linked to that category.
Steps :
Added a new article in the KB section and linked it to case category from the linked to tab in KB
Created a new case and added the category to the case.
In the Knowledge base detail [available OOTB) in the case section doesn't show the linked KB to the case category selected
Question : Isn't it OOTB feature to show up the KB associated with the category or a business rule needs to be written or a process to show up the KB article linked to the category?
Hello Amritha, 
Based on the provided information I can assume that you are referring to Playbook hints functionality. It can be configured in the corresponding "Playbook" tab of the Knowledge base record: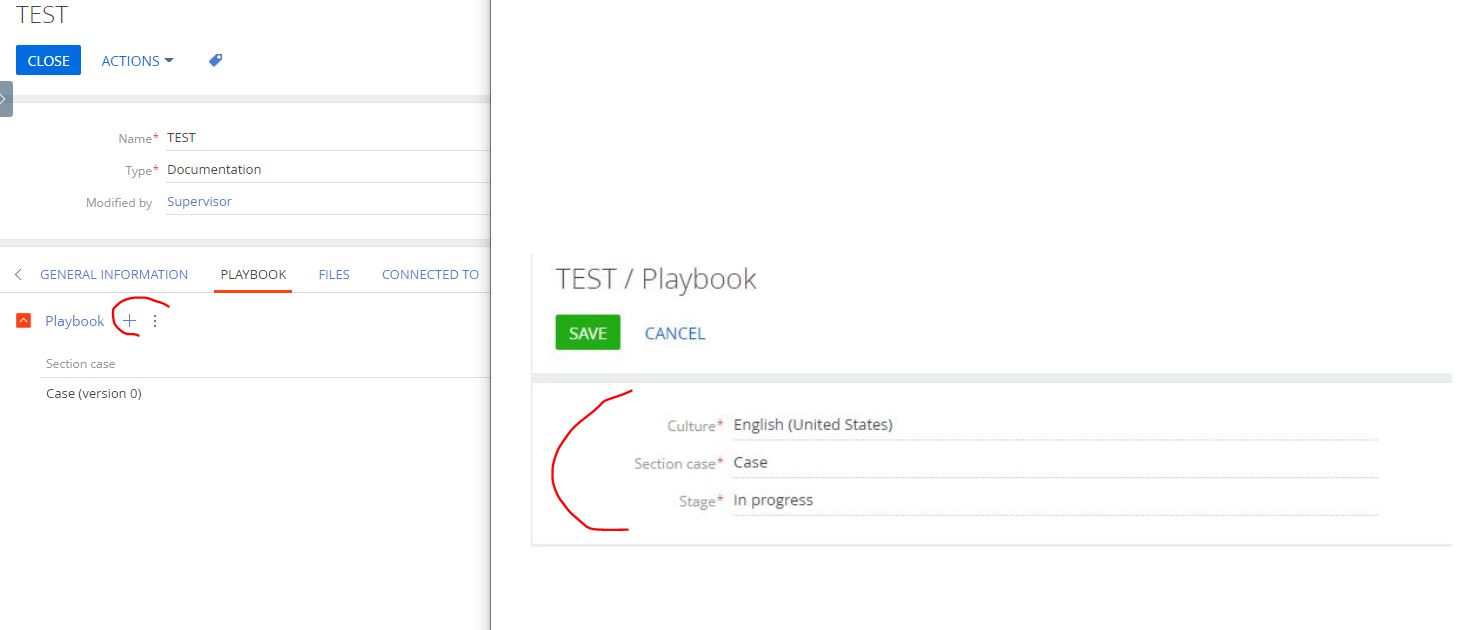 And based on our settings, this article will be available for a user as a Playbook hint on the Case record page, once case is in status "In progress":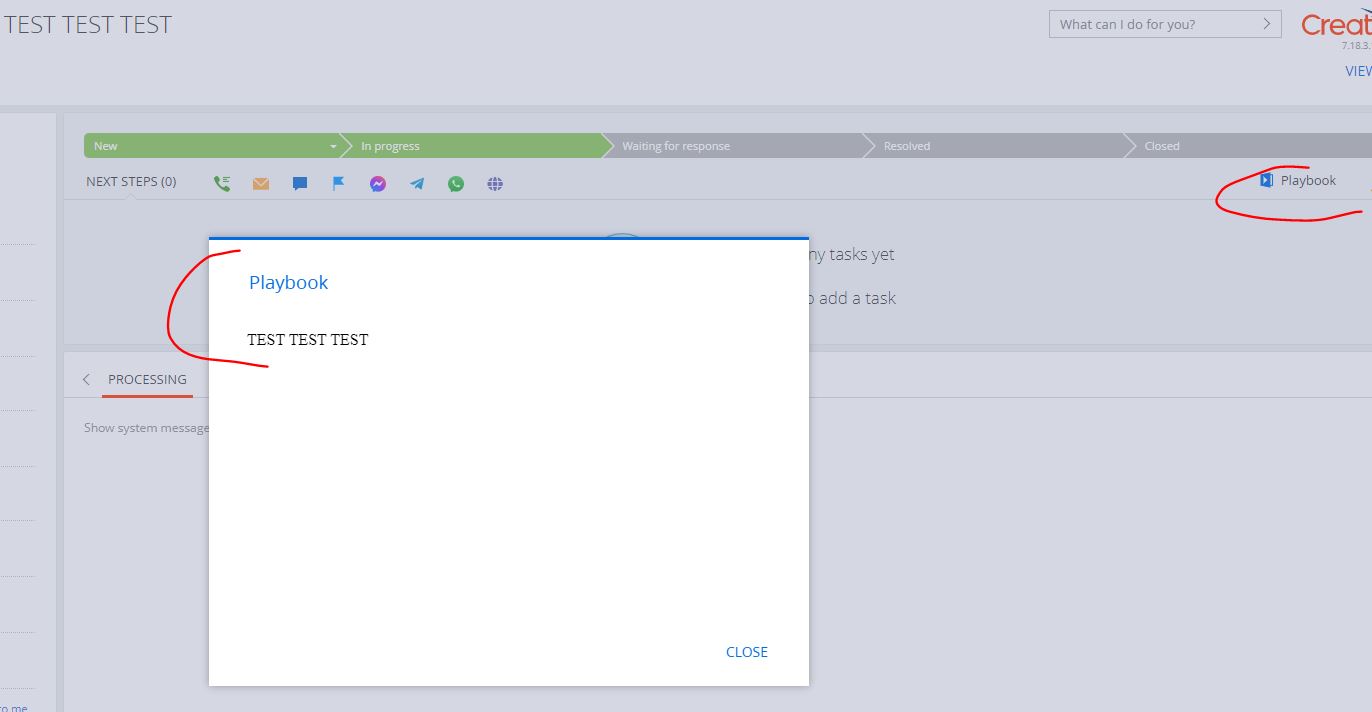 Please refer to the article below for more detailed information:
https://academy.creatio.com/docs/user/crm_tools/knowledge_base/playbook…
Best regards, 
Anastasiia
Anastasiia Zhuravel,
Thanks Anastasiia. But unfortunately "Playbook" option is not available in the given instance [7.17.4] 

As shown in the above screenshot, i have connected the category, service type and service.
Later, created the case with the same type, as shown below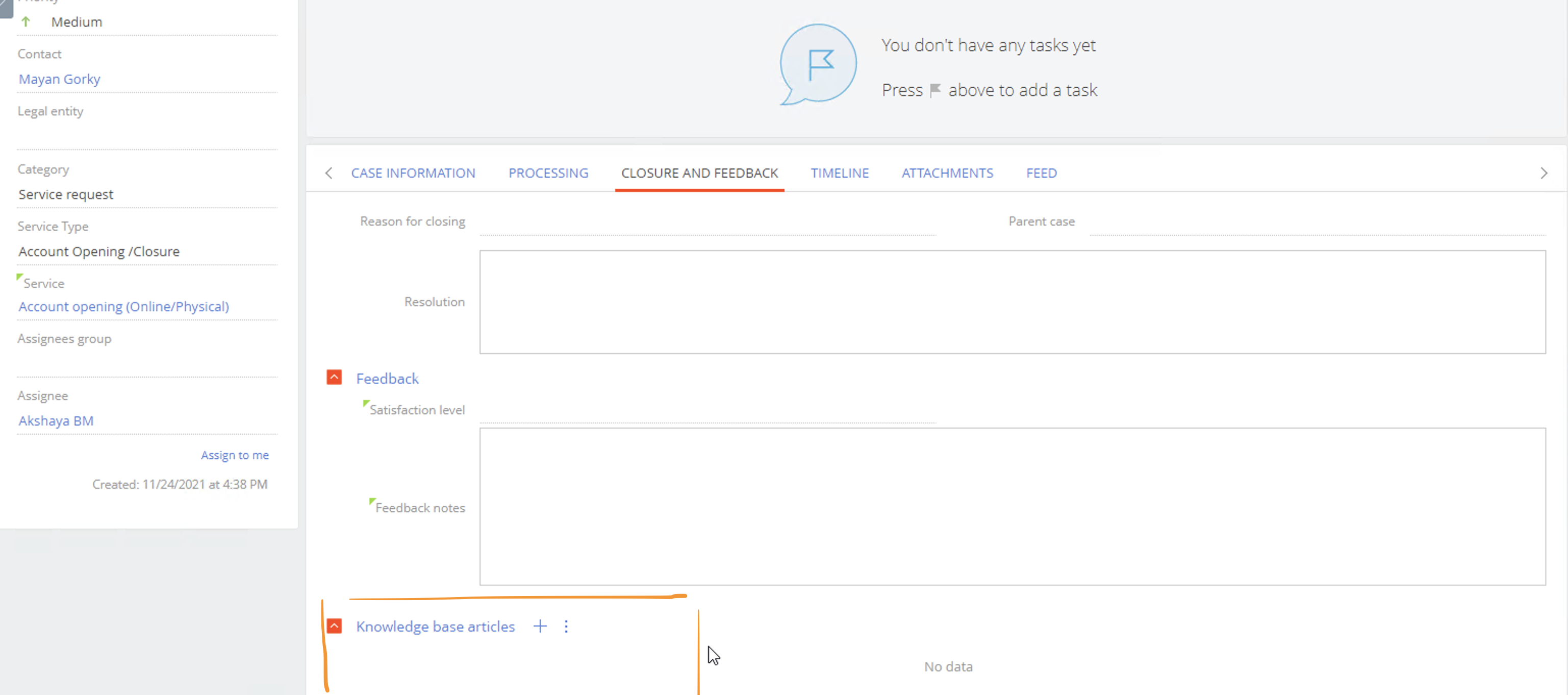 but the knowledge base is empty.
Please do help on how to get the "Playbook" in the 7.17.4 version or alternative to get the knowledge base linked to the case appropriately.
Thanks,
Mayan