TWILIO SMS PRO INTEGRATION FOR CREATIO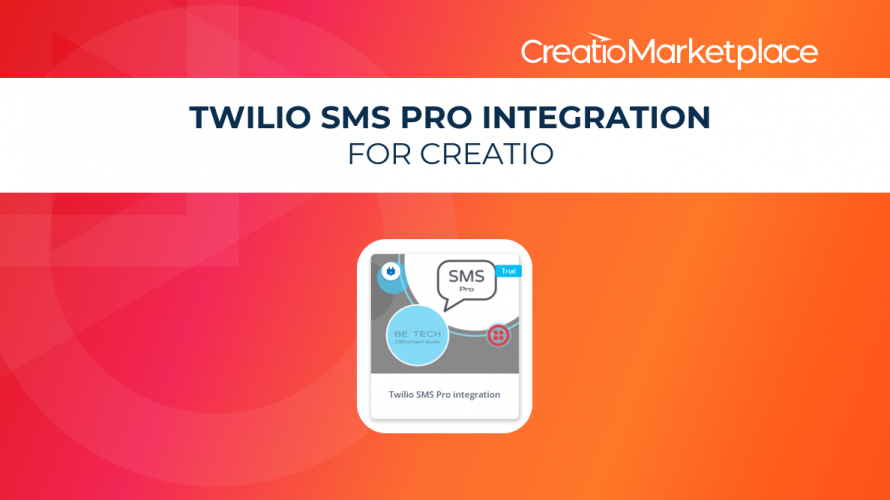 Hi everyone!
The month has just begun, and we already have +1 published solution on the Marketplace - Twilio SMS Pro integration for Creatio.
The connector adds the ability to send and receive individual messages and also send mass mailings to a group of contacts. Some key features:
Possibility to manage messaging statuses and receive graphic statistics on sent & received messages.

The recipient can follow the link in the SMS or provide feedback;

Possibility configure the business process to send an SMS after any activity in the Creatio system;

Ability to set a timer for sending SMS and much more!