Join "Development on Creatio platform" guided learning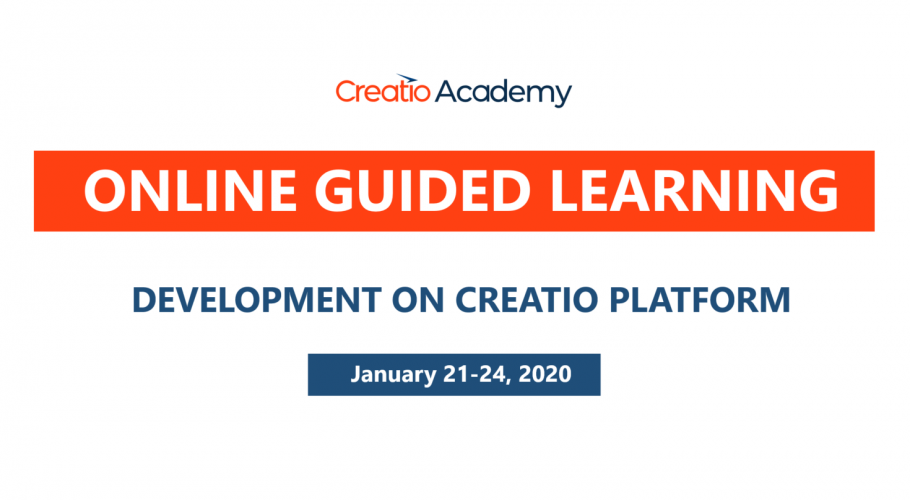 What will you do during the course? You will learn how to set up configurations on the Creatio platform, create new objects, lookups, pages, sections, details, as well as program custom and server logic. Additionally, business processes development, standard customizations, implementation of web services and integrations will be covered.
Who is the course for? It's for the beginner Creatio platform developers who require practical platform development skills and methods for configuring design solutions.
Format: Practical online course, guided by a trainer of Creatio Academy.
Language: English
Dates: January 21-24, 2020
Detailed program of the course: http://bit.ly/35P8gZN
Price for one participant: $700
Sign up for the course: http://bit.ly/2QSko89 (Note that if you are not currently registered at Creatio Academy you will need to register first.)