Creatio Announces a Unique 24-hour Livestream Event, Accelerate Global, Coming on October 28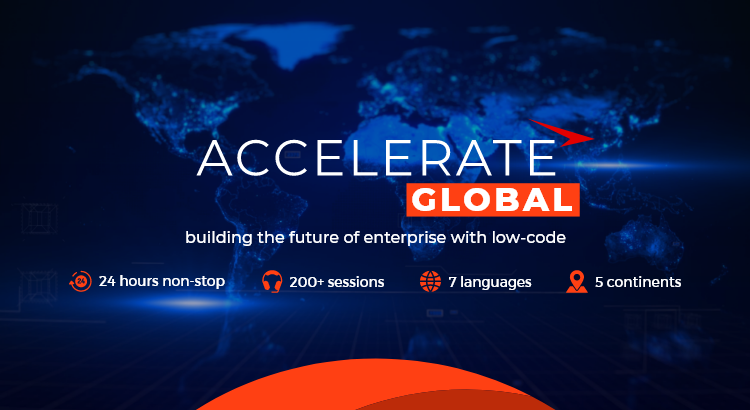 As the focus of digital and IT leaders has shifted from reacting to the crisis to getting ahead of it, we wanted to help you navigate through these times. Thus we've compiled insights of 12+ offline Accelerate events in Americas, Europe, Australia, Middle East and Asia and prepared one unique virtual 24-hour conference to connect you with experts from all over the world. Accelerate Global, a one-of-a-kind worldwide livestream conference for IT and digital leaders building the future of enterprise with low-code is coming on October 28th.
Get ready to learn how to build a low-code enterprise, strengthen tech strategy, ensure higher agility for your business, and drive the industry forward.
You can expect:
• An unprecedented experience of a 24-hour livestream event available in your timezone and language
• Condensed knowledge on how low-code changes the game for enterprises
• Deep dive into a #1 low-code platform for front-office and operational processes to help you build a low-code enterprise
• Extended networking opportunities with brilliant minds from various industries from all over the world
•A virtual expo zone to find solutions that will strengthen your organization's tech stack and help accelerate transformation … and more!