6 NEW SOLUTIONS FOR DOCUMENT MANAGEMENT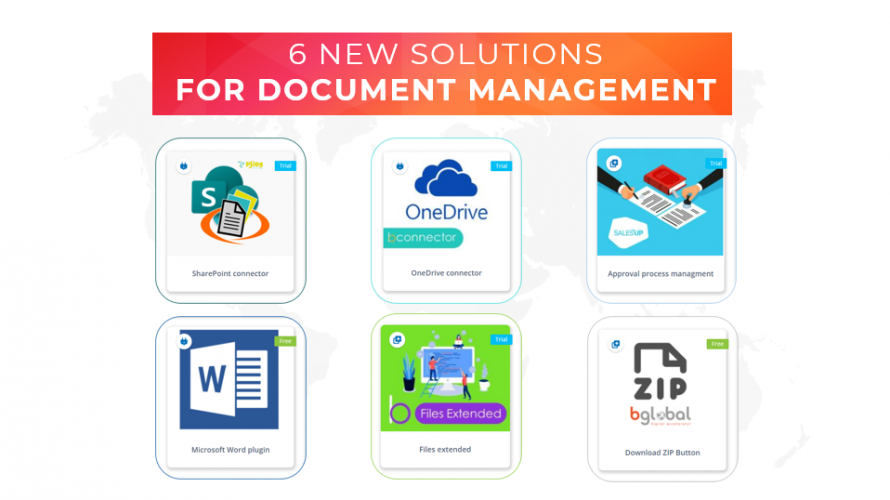 Hi everyone! 
As you probably know, we have a vertical solution – DocFlow Creatio – one of the best-selling Creatio Marketplace solutions. Now we have 6 new useful apps for document management that perfectly complement and extend our product offering: 
SharePoint integration for Creatio - is designed to facilitate the upload, download and deletion of files directly from Creatio UI 
OneDrive connector for Creatio - expends capabilities of file management functions by connecting to new storage. 
Approval for Creatio - with this add-on you can set up approval workflows of any complexity for any object in the Creatio. 
Microsoft Word plugin for Creatio - with this plugin you can set up any printable form with a single click  
Files extended for Creatio - extends the basic functionality of the [Files and Links] detail, providing a full range of functions for managing their content. 
Download ZIP Button for Creatio - enables downloading attachments from the Attachments and Notes tab of any entity as a ZIP file just with one click on the Button.