Manage subscription for various email types
Hi community
I'm trying the subscription for various email type (Manage subscriptions for various email types | Creatio Academy).
I configured the system settings "UnsubscribeFromAllMailings" to false.
I assigned to myself the email subscription type "Focus email", so I sent a bulk email with this "email type" configured.
When I have received the email I clicked on the unsubscribe link.
The expected behaviour was the unsubscribe value on subscription status on my email subscription detail, but nothing change on the contact page.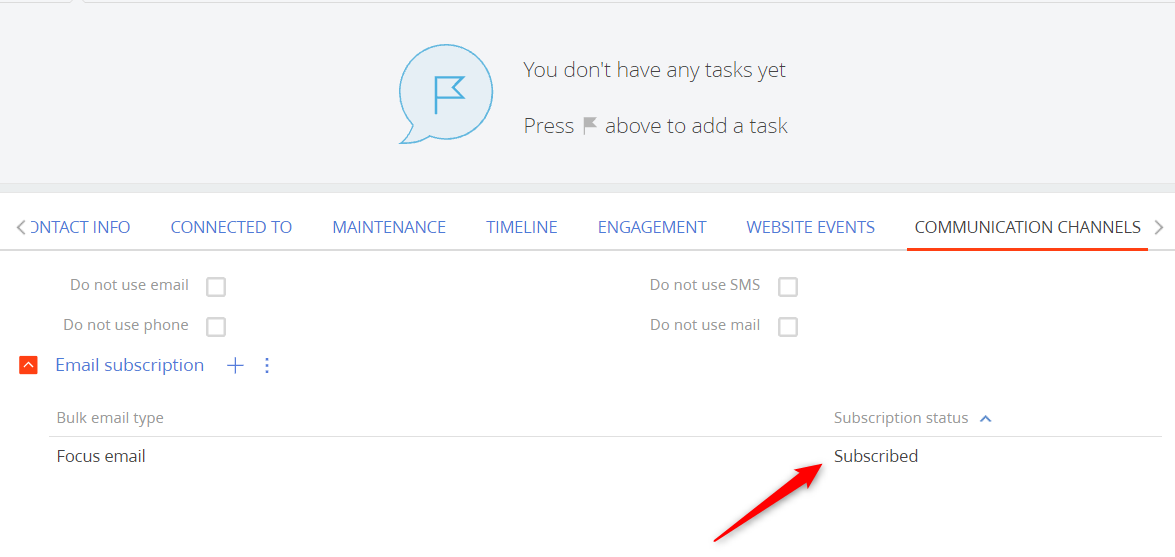 What am I doing wrong?
Do I have to create a business process to do this?
Hi Stefano,
we also need this very often, but as far as I know, the only way is to redirect to a custom page on the website and program the 'subscription center' per type yourself utilizing the REST API to read/write the needed data from/to creatio.
BR,
Robert
Hello Stefano, 
As mentioned in "Manage subscriptions for various email types" article, an additional setup by a software developer is required for the described functionality. 
Currently, there is no out-of-the-box feature that allows unsubscribing from bulk emails based on their types and this functionality deployment is in the "planned" status (in terms of a query registered to our R&D team). I will also let them know about this particular request so to raise the priority of the problem.
Should you have any questions, please let us know!
Best regards, 
Anastasiia
Anastasiia Zhuravel,
thank you Anastasia
I designer a business processo which triggers when a unaubscribe response Is received