How to use AWS SMTP in on-premises email integration?
Hi Team,
Is there a way to use two different servers for IMAP and SMTP for on-premises deployment as below?
a)Consume the IMAP server available in the on-premise network.
b)Consume SMTP via AWS.
If there is a way to achieve this, kindly share the guidelines.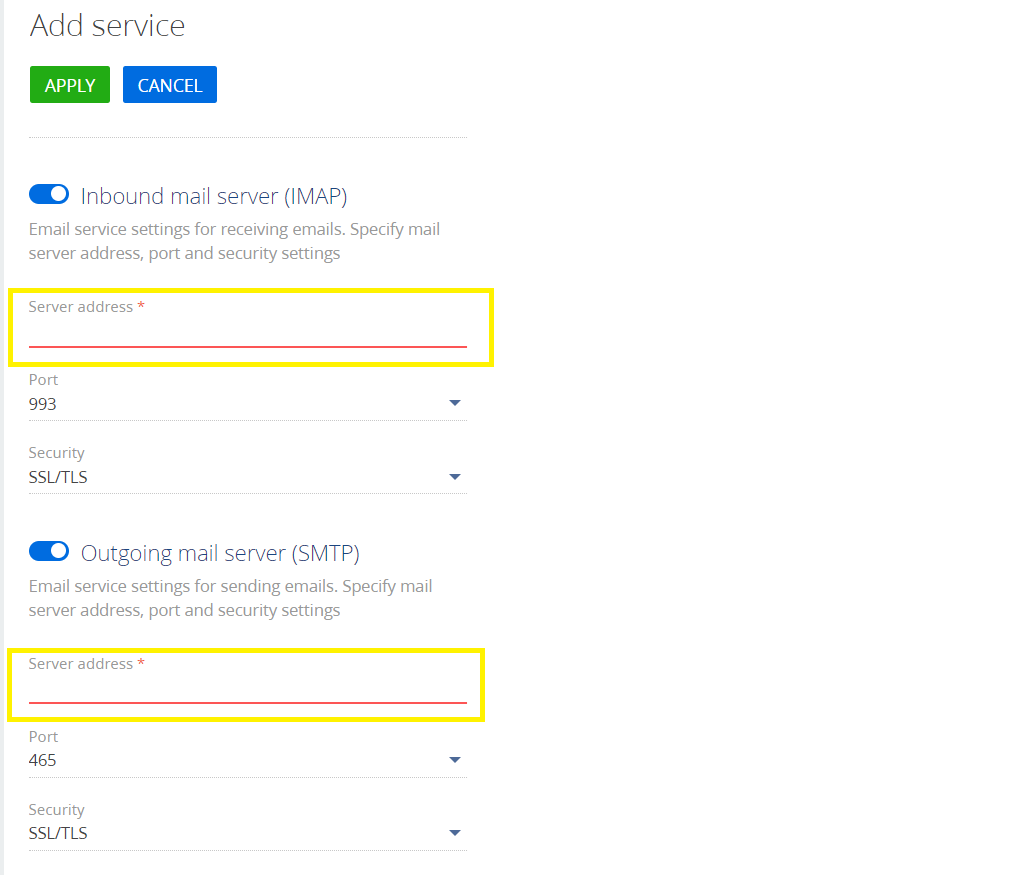 Best Regards,
Bhoobalan P.
Hello Bhoobalan,
Thank you for your question!
Unfortunately, Creatio does not support using different mail servers for one mailbox.
As a workaround, you can set up multiple mailboxes that will use different mailing servers.
Best regards,
Artem.
Artem,
Thanks for the response!