Hide Bunisess Process Option on Detail
Hi community!
How are you?
When i select a row from a detail, appear the business Process list that i can run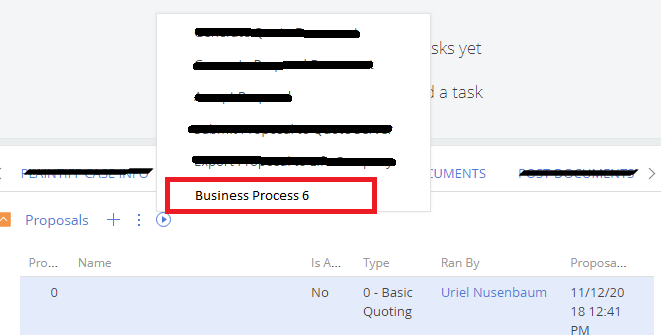 How can I hide a business process option from the list based on the condition of some field in that row?
King Regards,
Ezequiel
The menu is bound to the "RunProcessButtonMenuItems" attribute in the "BaseGridDetailV2" module. You can override the getProcessButtonVisible method in the detail module or change the attribute after modifying a value by the mentioned condition.