Display accounts on a maps
Dear,
Does an add-on that would show customers on a map exist ?
For example, a saler wants to know all accounts near the place he is.
Like this: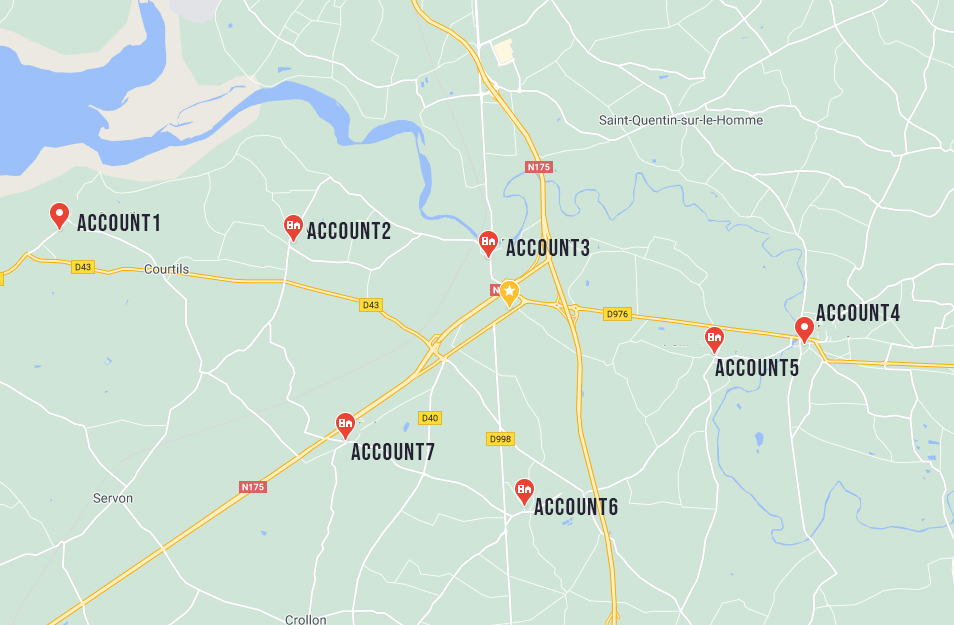 Thank you
Nicolas
Dear Nicolas,
The is such option by default nor similar addon on the marketplace. We've registered your idea in our R&D team backlog to consider such implementation in future application versions.
Regards,
Dean
Is it exists in newest version? 
Dear Dmytro,
This functionality wan not implemented in the new version. Our R&D team still working on that.
Best regards,
Bogdan
Hi Nicolas,
Creatio Marketplace has a mapping tool called Mapsly that can geocode your accounts based on coordinates/address and display them on the map.